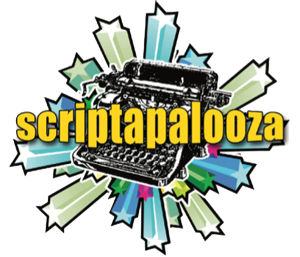 Innovative scriptwriting resource, Scriptapalooza Inc., announces the opening of entries for their screenplay competition for screenwriters and filmmakers
Scriptapalooza Inc. has stayed true to their goal of developing the next generation of writers since the company was officially launched in 1998. It has been over two decades of amazing scriptwriting and filmmaking experience for screenwriters, especially through the Scriptapalooza Screenwriting Competition. In a similar vein, Scriptapalooza Inc. has announced that the entries for the company's international screenplay competition are now opened for interested screenwriters and filmmakers.
The multi-billion-dollar entertainment industry has evolved over the years, witnessing tremendous growth, thanks to the contributions of different stakeholders across the industry. The world of motion pictures has been a significant contributor to the increasing growth of the entertainment industry, with Hollywood playing a major part. Making a blockbuster project requires more than having a star-studded cast as the script of the movie must also be topnotch to ensure the audience is entertained and the message is effectively delivered. Unfortunately, many of the movies available today do not have the kind of scripts to create legendary movies, which is where Scriptapalooza Inc. has been able to make a difference in the last twenty years.
The Scriptapalooza Screenwriting Competition has become a major force in the movie industry, helping to develop and nurture storytelling talents that will challenge the status quo in the industry. Over the years, Scriptapalooza Inc. has helped several writers reach a wider audience and achieve their full potentials, including script selling or optioning and providing representation and mentorship to writers. Some of the most recent feats achieved by Scriptapalooza Inc. include 54 writers selling or optioning their script, 165 writers hired to write on film or TV, 89 writers having films in production or release, and 178 writers getting agent or manager.
Scriptapalooza Inc. also launched the Scriptapalooza Television Writing Competition in 1999, the Scriptapalooza Coverage Service in 2002, and the Scriptapalooza Fellowship in 2016, as part of the plans to promote scriptwriters and their works.
The company has created Emmys winners, with Scriptapalooza promoting, pitching, and pushing the semifinalists and higher for a full year, an unmatched prize by any other competition globally.
For more information about Scriptapalooza Inc. and the initiatives from the company, please visit – www.scriptapalooza.com. Scriptapalooza Inc. is also available across several social media platforms, including Facebook, Twitter, and YouTube.
Media Contact
Company Name: Scriptapalooza Inc.
Contact Person: Media Relations
Email: Send Email
Phone: 310-594-5384
Country: United States
Website: http://www.scriptapalooza.com/