The current global pandemic and the associated lockdown have challenged the operations of the corporates as the primary expectations of mobility and availability of the workforce were compromised. The Ranch Office, a coworking space is outstandingly adapting the new normal and offering safe and effective solutions for those who are looking for a space to work but don't want to commute for long distances due to the safety measures. The Ranch Office, a collaborative workspace is a hybrid of Work & Home (W&H) where employees work, learn, and socialize- all in the same managed contained environment with access to workspaces that are completely tailored to suit the needs of each corporate while protecting the health of employees.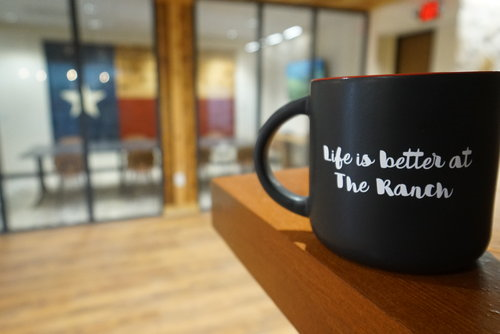 Ranch Office is located somewhere between downtown and the Houston Energy Corridor. This flex place consolidates the solaces of home and a relentless workplace, and the venue is fully stacked with services and amenities intended to encourage a productive set up for remote workers and businesses to flourish. Among the facilities here are conference rooms, free parking, a patio, phone rooms, printing equipment, and – last but by no means least – the local drink.
The Ranch Office's blended model enables employees to connect with others and build social capital while working from the safety of their 'home' without compromising on their security and health. This near equivalent to an office environment is a long-term solution to most challenges associated with working from home and ensures that there is no business disruption, protects employee interest, at all times. For the same reasons, The Ranch Office is considered as one of the 12 BEST COWORKING SPACES IN HOUSTON.
Given the growing concerns of the global pandemic, The Ranch Office is one such co-working space that is equipped to offer an ecosystem with a focus on enabling business continuity along with creating an environment that promotes healthy and safe living to corporates and their talent.
Considering almost every industry in the world will change due to the COVID-19 pandemic The Ranch office certainly represents the working space of the future in the post-pandemic world. Which will be a blended model that delivers work-life balance, prompting the alliance of quality of work and life.
Media Contact
Company Name: The Ranch Office
Contact Person: Jay Coleman
Email: Send Email
Address:1220 BLALOCK ROAD
City: HOUSTON
State: TX, 77055
Country: United States
Website: https://www.ranchoffice.com