Timothy Chadee also known as Trini Boi is the latest trend in rap music and we had the privilege to interview him…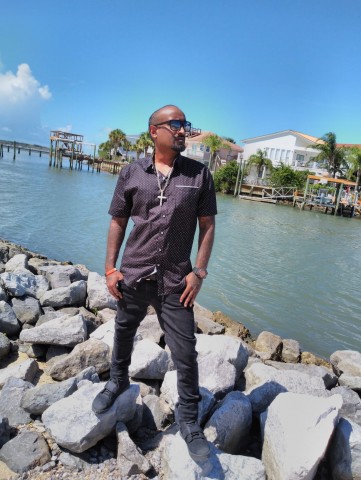 Hi Timothy chadee recognized by trini boi the king of the city & Welcome.
You have a really versatile and unique style, how long have you been making music?
I have been writing music since I was 11 years old. I started when I was in foster home written how I feel a putting my emotions into music. I took all their unique styles and my style was formed and created.
What can you tell us about your new project?
Triniboi confirms hes currently working on an song called "CITY ON SMASH" Music Flow collaborating with producer Lord Khep. Beat maker of Eminem.
Trini boi says: I want my fans, an listeners to take my pain in my voice and lyrics an be able to relate. To Know there not alone, an that they can be anything they put there mind to be.i have never been a follow in life an I don't follow trends. I rather be a legend,a role model,an inspiration to millions.
What first got you into music?
When I was around 11 years old my life was so horrible. I didn't know how to express myself, so one day I heard 2pac a from there I was just writing spitting about my life an how I feel.
Who inspired you to make music?
2pac was my biggest inspiration. I guess you can say I was able to relate to his content an life. So now I do the same. I have never been a follower, I been a leader. I believe in myself my craft and I strongly believe that's where the most artist, models, and ect get lost, they don't believe in their selves. So I love to give those millions of people HOPE.
How would you describe the music?
My music is targeted at all people. I don't want my music to be just gangsta, street, hip hop music. I want my music to touch EVERYONE. Look how 2pac made music or Eminem they were able to touch every race, religion, and people from every state and country.
What is your creative process like?
My proceess is built on emotions.i have to feel a beat.i have to get into my zone and write what I feel.even if I'm writing for another artist I don't think like them, I just put what I feel on paper and give it to my listeners raw.
Who would you most like to collaborate with?
If I could collaborate with someone it would be my mentor BUJU BANTON.i would love to do something with Brian McKnight, a celion Dion.
If you could go open a show for any artist who would it be?
If I could open for an artist it would be Eminem, or Jeezy, or Kevin Gates.
Social site: https://www.instagram.com/triniboiofficial
Media Contact
Company Name: Timothy Trini Boi Chadee
Contact Person: Media Relations
Email: Send Email
Country: United States
Website: https://www.instagram.com/triniboiofficial