Struggling to search for comfortable and cozy nightclothes? Why not try to buy funny animal onesie pajamas? Warm and inexpensive.
Alfagoody offers ultra-soft fleece and affordable pajamas with different cartoon characters from the cute unicorn, pegasus, rabbit to wild triceratops for adults and kids.
When mention onesies, it will be associated with babies, Onesies of adults perfectly combines the warmth of pajamas with the practicability of one piece set, which will be a excellent way to keep you warm and comfy all night long. Do you want to walk unfettered around your living room or kitchen in a cold winter after work or on the weekends? Yes, a plush onesie pajama will help you avoid the chill from the cold weather and it also can be regarded as a funny outfit to a Halloween or Christmas party. It is the time to pick a unique pajama for you, here collecting 5 top fuzzy and comfortable onesies pajamas for adults. Whether you want stylish, ultra-warm, adorable, or baggy, our list of the best adult onesies will be just what you need!
Every adult who grow up is nostalgia for his childhood. these lovely onesies will take you back to your innocent times and help you release the stress from job. you will feel more relax and free when wearing them.
1) This rainbow star sleepwear comes with a unicorn that is obseesed with by the women, it is made from super-soft fleece, you can add a T-shirt under it if you need to got out as it is designed with loose-fitting and roomy space.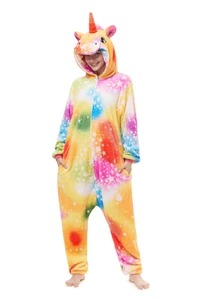 2) The material for this colorful pajama is extraly comfy thick flannel that creates a mild touch, brightly ombre rainbow makes you look especially energetic.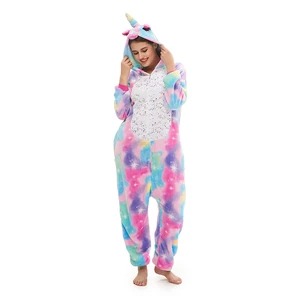 3) If you want to look for a pajama that is not just as a sleepwear also as a occasion dress, this green triceratops will be a great option, imagine that you will have a Halloween or Christmas party and do not know what to wear, this wild animal pajama will let you be the focus in the party. Featuring a footless will allow you to walk freely.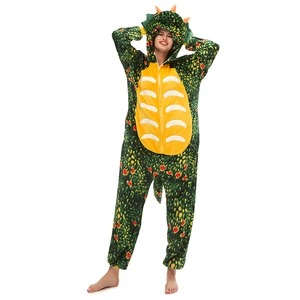 4) If you are prefer to a light fleece pajama, this green print jumpsuit completes the details for you, made from a thin plush, you will not feel clumsy, it is most suitable for a sleepcloth and a loungwear, It has a unicorn on the hood that adds the funny to a nightgown.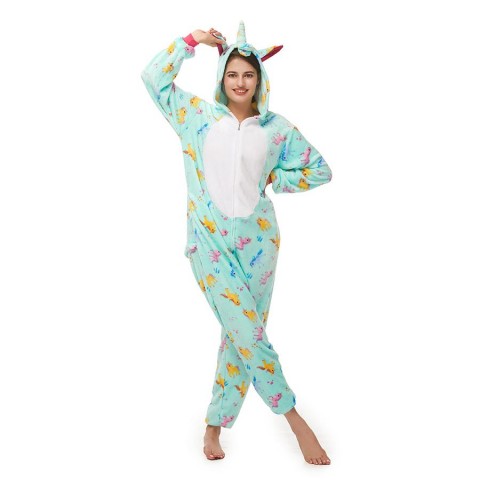 5) Are you discovering a chic gift for your honey, this animal onsie for adult is worthwhile recommended, it is with a zipper in the front that will be dressed conveniently, made with a thick plush will keep your honey warm and suitable for unisex, perfectly for a couples wear.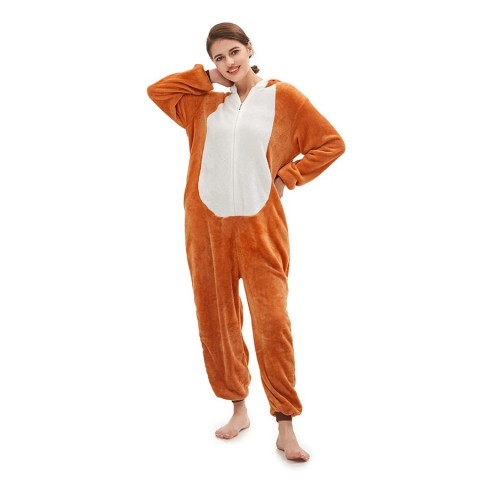 Alfagoody will help you change the attitude to life and add the interest to family, when entering the site, what you get is not only a pajama but a free and a innocent world.
Media Contact
Company Name: Alfagoody
Contact Person: Samantha
Email: Send Email
Phone: +8615506210392
Address:A Building, City Life Plaza
City: Suzhou
State: Mainland
Country: China
Website: alfagoody.com