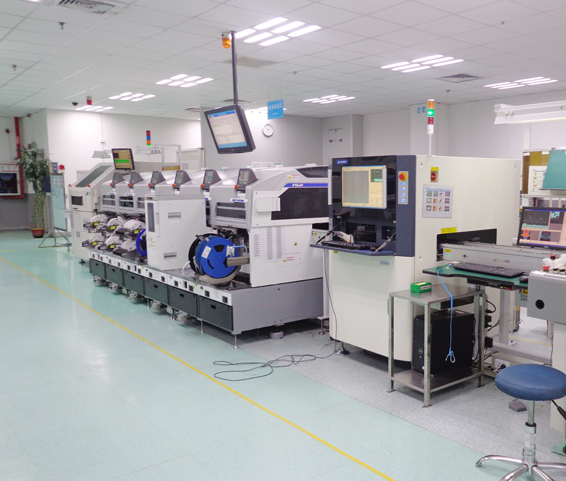 The full name of AOI used in SMT electronics factory is Automatic Optic Inspection automatic optical inspection instrument, when automatic inspection, the machine automatically scans the PCB through the camera to collect images, the tested solder joints are compared with the qualified parameters in the database, and the images Processing, check out the welding and pulling defects of the SMT line circuit board, and display/mark the defects through the display or automatic signs for repair by maintenance personnel.
(1) Final quality
AOI monitors the final state of the product when it leaves the production line. When the production problem is very clear, the product mix is ​​high, quantity and speed are key factors, this goal is preferred. AOI is usually placed at the end of the production line. In this position, the equipment can generate a wide range of process control information.
(2) Process tracking
Use AOI inspection equipment to monitor the production process. Typically includes detailed defect classification and component placement offset information. When product reliability is important, low-mix high-volume manufacturing, and stable component supply, manufacturers prioritize this goal. This often requires the inspection equipment to be placed in several locations on the production line, to monitor the specific production conditions online, and to provide the necessary basis for the adjustment of the production process.
SMT-AOI automatic optical inspection machine, SMT appearance inspection machine, SMT AOI inspection machine after the SMT furnace, intelligent offline automatic optical inspection instrument to help companies achieve production goals, independent research and development products, core technology high-end, effectively help companies reduce Labor costs have improved product quality.
AOI Automatic Optical Inspection (English: Automated Optical Inspection, referred to as AOI) is a high-speed and high-precision optical image inspection equipment. Aoi uses optical automatic visual inspection technology as an automatic inspection standard technology. As an improvement, it is traditionally performed by manual optical instruments. The shortcomings of detection are commonly used in the SMT electronics manufacturing industry based on optical principles to detect common defects encountered in the production of electronic PCBA welding.
Media Contact
Company Name: EKTION (SHENZHEN) TECHNOLOGY LIMITED
Contact Person: Media Relations
Email: Send Email
Phone: +86-755-27321258
Country: China
Website: https://www.aoiekt.com/