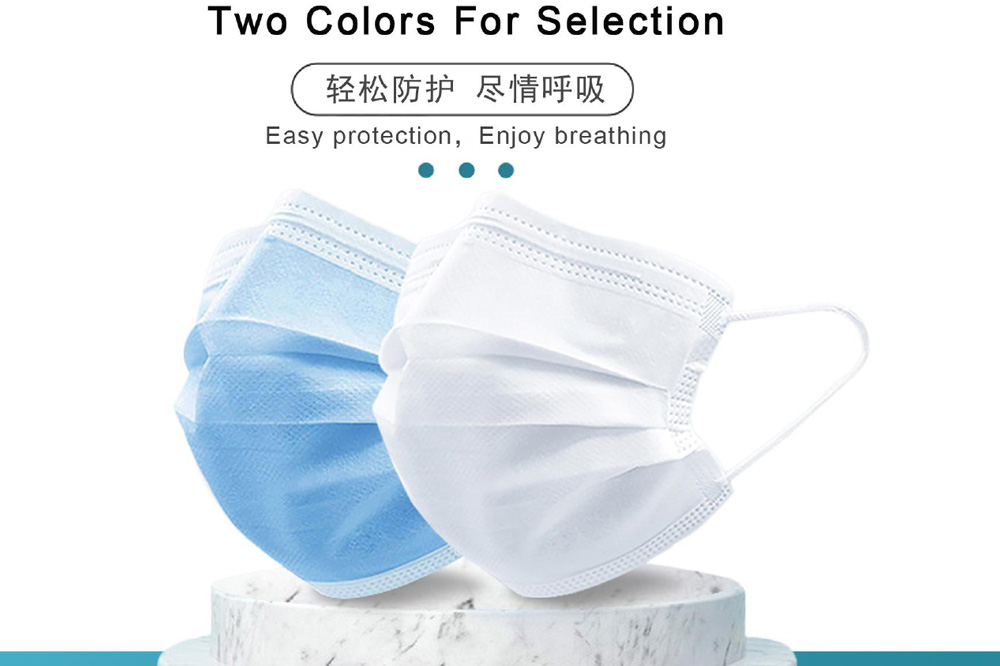 Common masks include: cotton masks, disposable masks (e.g., surgical masks, surgical masks), and medical protective masks (N95/KN95 masks).
Among them, medical protective masks (N95/KN95 masks) and medical surgical masks are both medical products that have been regulated by the state since SARS in 2003, and have the function of blocking the passage of liquids and droplets. If properly worn, it can effectively prevent droplet borne diseases. It is our first choice of mask.
N95 is not a specific product name. A product that meets the N95 standard and is approved by NIOSH can be called an N95 mask.
In China, K95 masks refer to the classification of non-oily particulate matter masks according to Chinese national standard GB2626-2006.KN class is suitable for filtering non-oily particulate matters. The digital part of the two countries has the same standard. 95 refers to filtration efficiency ≥95%.
From a microbiological point of view, the best choice is a compliant, non-breathing valve medical respirator (N95/KN95 respirator)
Medical protective masks shall meet the mandatory Chinese GB 19083-2010 standard with filtration efficiency ≥95% (using non-oily particulate matter test). It is required to pass a synthetic blood penetration test (to prevent body fluids from splashing) and to meet microbial indicators.
Surgical masks are commonly used in operating rooms and other environments where there is a risk of splash of body fluids and blood. They can prevent blood and body fluids from passing through the masks and contaminate the wearer. Meanwhile, they have a filtering efficiency of over 95% for bacteria.
Viruses are the smallest particles that we have access to on a daily basis. We are familiar with PM2.5, which refers to particles with a particle size of 2.5 microns or less, while the particle size of viruses ranges from 0.02 to 0.3 microns. The virus is so small, isn't it dangerous?
It is a common misconception that a mask is a sieve, that particles smaller than the sieve hole can pass through, and that particles larger than the sieve hole are blocked out.In fact, the most effective range of N95 masks is between large particles and the tiniest particles.
Although a medical protective mask with a high level of protection has a better protection effect, it has higher respiratory resistance due to the high level of filter material, good tightness, and prolonged wearing will increase the respiratory burden and cause respiratory difficulties and other discomfort.
If it is only used on a daily basis and you do not go to places with high risk of pathogen infection, such as hospitals, you can choose a surgical mask.
In addition to choosing the right mask, you should also use the right one, and pay attention to the way of wearing and the time of use.Read carefully the way on the package, and confirm the air tightness after wearing. If you wear glasses and mist appears on the lens, it must be because the mask is not wearing well.
Media Contact
Company Name: Huizhou Jinhaocheng Non-woven Fabric Co., Ltd
Contact Person: Media Relations
Email: Send Email
Phone: +86-752-3886610
Country: China
Website: http://www.jhc-nonwoven.com/