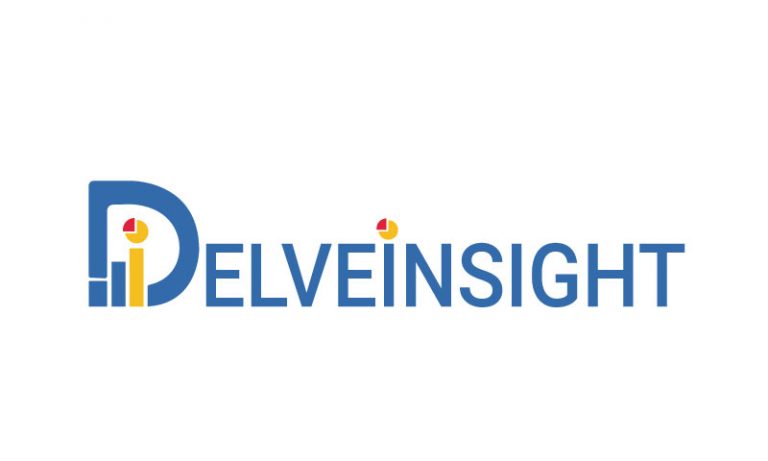 (Albany, US) DelveInsight has launched a new report on Hepatic Encephalopathy Epidemiology
DelveInsight's 'Hepatic Encephalopathy Epidemiology Forecast to 2030' report delivers an in-depth understanding of the disease, historical and forecasted Hepatic Encephalopathy epidemiology in the 7MM, i.e., the United States, EU5 (Germany, Spain, Italy, France, and the United Kingdom), and Japan.
As per the National Organization of Rare Disorders, Hepatic encephalopathy is a brain disorder that develops in some individuals with liver disease. It is a complex disorder that encompasses a spectrum or continuum of disease that ranges from a subtle condition with no outward signs or symptoms to a severe form that can cause serious, life-threatening complications. It is manifested by the broad spectrum of neuropsychiatric disturbances such as defects in cognitive, emotional, behavioral, psychomotor, and locomotive functions. This condition is characterized by personality changes, intellectual impairment, and a depressed level of consciousness.
View Free sample page:- https://www.delveinsight.com/sample-request/hepatic-encephalopathy-epidemiology-forecast
Hepatic Encephalopathy Epidemiology
The severity of HE is judged according to symptoms. The most commonly used staging scale of Hepatic Encephalopathy is called the West Haven Grading System. The clinically apparent forms of HE are generally described as overt HE. Overt HE can be further classified into grade II, III or IV HE based on the clinical features as originally outlined in the West Haven criteria. As mentioned above, grade I is difficult to generalize across sites, since it requires a knowledge of the patients. . In the mild stage of HE, called minimal HE (MHE) or covert HE (CHE), a person's ability to carry out daily tasks (working, driving, and sleeping) is affected and as a result, leads to poor quality of life.
Key facts of the report
DelveInsight's estimations suggests that the majority of cases of Hepatic Encephalopathy are males as compared to female. There was a total of around 217,320 male and approximately 81,600 female diagnosed cases of Hepatic Encephalopathy in 2017 in the United States.
The total prevalent cases of Hepatic Encephalopathy (HE) in the 7MM was found to be approximately 525,900 in 2017.
Among 7MM, the United States has the highest prevalent population of hepatic encephalopathy with about 298,950 cases in 2017.
In 2017 among EU-5 countries, Germany has the highest number of prevalent cases with approximately 28,150, followed by France with approximately 22,800 cases and the United Kingdom with about 22,450 cases. While, Spain has the least number of prevalent cases with approximately 15,830.
In 2017, the prevalent population of Hepatic encephalopathy in Japan was found to be approximately 116,890.
Covert Hepatic encephalopathy, accounts for 60.00% and Overt Hepatic encephalopathy, accounts for 40.00% of the total cases of HE in 2017 in the 7MM.
Hepatic Encephalopathy Report Scope
The Hepatic Encephalopathy report covers a detailed overview explaining its causes, symptoms, classification, pathophysiology, diagnosis and treatment patterns
The Hepatic Encephalopathy Epidemiology Report and Model provide an overview of the risk factors and global trends of Hepatic Encephalopathy in the seven major markets (7MM:US, France, Germany, Italy, Spain, UK, and Japan)
The report provides insight about the historical and forecasted patient pool of Hepatic Encephalopathy in seven major markets covering the United States, EU5 (Germany, Spain, France, Italy, UK), and Japan
The report helps to recognize the growth opportunities in the 7MM with respect to the patient population
The report assesses the disease risk and burden and highlights the unmet needs of Hepatic Encephalopathy
The report provides the segmentation of the Hepatic Encephalopathy epidemiology
Download full report:- https://www.delveinsight.com/sample-request/hepatic-encephalopathy-epidemiology-forecast
Table of content
1. Key Insights
2. Executive Summary of Hepatic Encephalopathy
3. Hepatic Encephalopathy: Disease Background and Overview
4. Patient Journey
5. Epidemiology and Patient Population
6. Treatment Algorithm, Current Treatment, and Medical Practices
7. KOL Views
8. Unmet Needs
9. Appendix
10. DelveInsight Capabilities
11. Disclaimer
12. About DelveInsight
Why should you buy this report?
The Hepatic Encephalopathy Epidemiology report will allow the user to –
Develop business strategies by understanding the trends shaping and driving the global Hepatic Encephalopathy market
Quantify patient populations in the global Hepatic Encephalopathy market to improve product design, pricing, and launch plans
Organize sales and marketing efforts by identifying the age groups and sex that present the best opportunities for Hepatic Encephalopathy therapeutics in each of the markets covered
Understand the magnitude of Hepatic Encephalopathy population by its epidemiology
The Hepatic Encephalopathy Epidemiology Model developed by DelveInsight is easy to navigate, interactive with dashboards, and epidemiology based with transparent and consistent methodologies. Moreover, the model supports data presented in the report and showcases disease trends over 11-year forecast period using reputable sources.
Related Reports
Hepatic Encephalopathy – Market Insights, Epidemiology and Market Forecast – 2030
Hepatic Encephalopathy Pipeline Insight, 2020
Media Contact
Company Name: DelveInsight Business Research LLP
Contact Person: Kritika Rehani
Email: Send Email
Phone: 9193216187
Address:304 S. Jones Blvd #2432
City: Las Vegas
State: Nevada
Country: United States
Website: https://www.delveinsight.com/