Los Angeles – Sep 30, 2020 – Arkam combines style with function with their Legend Beard Comb Wallet, Premium Pocket Mens Comb & RFID Quick Trigger Card Smart Wallet, Fine Tooth Mustache and Beard Straightener Comb and Minimalist Wallet for men.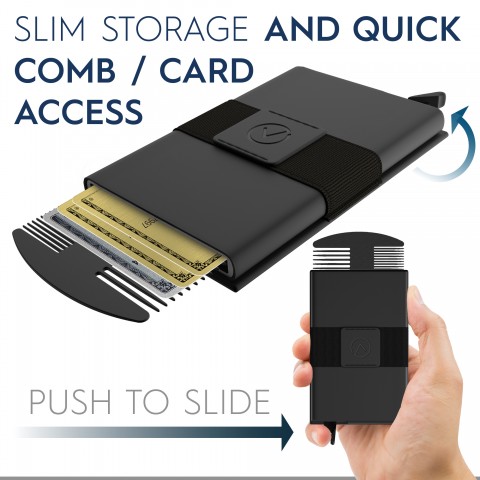 Based in Los Angeles, Arkam wanted to create innovative grooming products for men. They were inspired by the amazing diversity of men who had unique styles, but needed the products to match. For that reason, they wanted to combine style with function by creating a luxury EDC wallet and premium mens grooming beard comb in one to simplify lives and allows men to look good doing it.
They are currently in the final stages of production and have launched their Kickstarter campaign in order to receive the funding to produce mass quantities to the public, which will end at the end of October 2020.
Their product is different because it is an industry first, not only does it combine style with function. Its state-of-the-art quick trigger access allows user to access their credits cards and fine comb on command. The small, compact comb is made from the highest grade Japanese steel and allows users to make the most precision cuts allowing the combination of a wide and fine tooth comb. Its precision black coating can withstand years of use.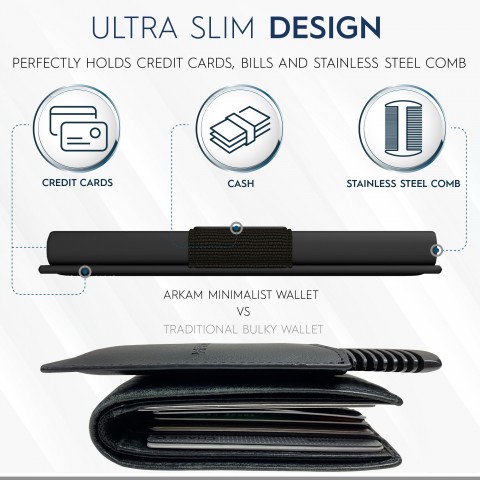 All of Arkam's Beard Wallets are equipped with RFID BLOCKING Technology. It is designed to block 13.56 MHz frequencies, which ensures that no matter where users go, their confidentiality is the top priority. The comb actually adds an even deeper level of RFID security. Arkam also stands by every product that they product and will offer a fulll money back guarantee if the cardholder does not live up to expectations, simply daily routines, or impress others.
For people interested in this product can check out their Kickstarter campaign here. They can also check out their products on Amazon.
Media Contact
Company Name: ARKAM
Contact Person: Matthew Petersen
Email: Send Email
Phone: 213-290-3503
Country: United States
Website: http://www.kickstarter.com/projects/arkam/rfid-quick-trigger-minimalist-beard-mustache-comb-wallet?ref=user_menu