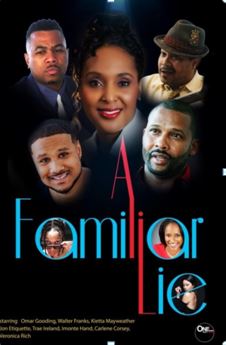 Watch the hit movie "A FAMILIAR LIE."
Los Angeles – September 30, 2020 – Unveiling a Top streaming Movie Titled "A Familiar Lie." This is an incredible movie with a great cast, script, and storyline. This is an exciting movie coupled with classic insights, great suspense, comedy, and drama.
A Familiar Lie is a story of how a lie turns fatal when you don't know the game. Camille thinks her husband Roger is cheating, but when she finds southern suspicions are unfounded, it's too late. Mike has put the word out on the streets to see Roger, and when deadly forces come together, there's no turning back as families are torn apart.
This film is produced by award-winning producer Curtis Elerson, CEO of One Shot Films, and is his 8th film for urban audiences, view globally and domestically. In conjunction with Associate Producer/ Director, LaShawn Van Hook, and the writing team of Frankie Dillard, Trae Ireland, and Red Palms Films, Elerson weaves a story of intrigue, betrayal, lost love, and MURDER.
As the film's Executive Producer, Elerson brings on Executive producers Carol Angela Davis, Anthony D. Bell Jr., Trae Ireland, Shyan Selah, Kietta Mayweather-Gamble, producer Omar Gooding, Walter Franks, and co-producer Virgil Fairley to bring viewers a story with a message known well to those who live by their wits and die with their secrets.

Elerson, Ireland, Gooding, and Franks leave no stone unturned when presenting the story, including a soundtrack distributed by Brave New World Universal-INGrooves and made Available on all major music platforms including Apple Music, Pandora, Spotify, and Amazon Music.
A Familiar Lie is starring legendary actor/producer/writer OMAR GOODING, award-winning actor/producer Trae Ireland, veteran comedic actor Walter Franks and introducing Kietta Mayweather-Gamble; also featuring actor/singer Jon Etiquette, DJ Hustle, Veronica Rich aka V Rich, Carlene "Boscee" Corsey, LyteBright the producer and social media influencer Imonte Hand aka Lightskinmonte and launching on some of the TOP STREAMING platforms around the WORLD NBC Peacock, TubiTV, Amazon Prime, Pluto TV, Roku TV, Crackle and more.

The soundtrack features Grammy-winning producer Charles Dunlap and Focus, a theme song written and performed by international recording artist Shyan Selah and some of the nation's best beyond-emerging recording artists, writers, and producers.
Stand out artists include:
"Ice Cream Candy"
SqueekNutttBug/Suga Free
"Finer Things"
Brain Angel from Day 26/Kazy D
Theme Song
"Sweet Lil Lies"
Shyan Selah/ Stone Paxton and Sopheap Suon
"I Ain't That Chick."
Suga-T/Prince Damon
"God's Grace"
Rufus Blaq /Cory Peterson
"Homage"
Omar Gooding aka BIG O/Focus
"Hopscotch"
Opal Dillard
The official trailer for "A Familiar Lie."
https://www.youtube.com/watch?v=DRxTSZwLJ4M
Indie Rights Distribution
Click on this link to access it on Amazon: https://www.amazon.com/Familiar-Lie-Omar-Gooding/dp/B08GGBZNL9/ref=sr_1_1?dchild=1&keywords=a+familiar+lie&qid=1600387201&sr=8-1.
Soundtrack contact:
Candice Richardson
Executive Vice President
Brave New World
Email: Candice@bnwglobal.com
Web: www.bnwglobal.com
Phone: (206) 822.8521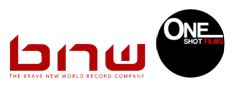 Media Contact
Company Name: One Shot Films
Contact Person: Curtis Elerson
Email: Send Email
Phone: 206 321-0741
Country: United States
Website: www.oneshotfilms.tv