From September 24th to 28th, 2020, Culture and Tourism Development Conference of Sichuan Province, the 6th China (Sichuan) International Tourism Investment Conference and the 7th Sichuan International Travel Expo were held in Mount Emei City, Leshan.
This year, the World Tourism Organization, the Asia-Pacific Tourism Association, the China-ASEAN Center and the China Tourism Association are invited to support the Travel Expo; meanwhile, Cambodia, Chongqing, Yibin are represented as a main guest country, a main guest province, a theme city respectively; more importantly, 1,400 exhibitors from 60 countries and regions through online and offline channels to share cooperative dividends. To stress more, this year's Travel Expo has successfully held the interactive stereoscopic exhibition by adopting "online & offline ways", The total area of the offline exhibition is 30,000 square meters; Except for the theme show, 20,700 square meters have been fully utilized to attract businessmen to exhibit in all market-oriented ways, in which estimated that 1200 exhibitors are from 33 provinces, municipalities, 21 cities and states of the province's.
More than 200 investors from 60 domestic and foreign key travel enterprises came to participate in this conference. This year's travel expo has applied for modern digital technologies such as 3D panorama, VR, and added hot spots, scene roaming to create live panorama of the hotel through AI of 360 angles and VR of 720 angles; additionally, international travel cloud showed PTM 2020 tour with a total of 6.823 million domestic and foreign audience online web browses; To explain into numbers, the exhibition reached about 1,329 deals, 24,384 visits of B2B-ROOM of this conference, and the turnover exceeds 90 million yuan. The 79 key projects in the province were signed at the opening ceremony of the conference, The signing amounts to 328 billion yuan. Leshan City has selected excellent strong 10 key projects demonstrated into the centralized signing, and its contract amount reached 91 billion yuan and ranked second in the province.
Online opening ceremony was launched in the form of "online opening plus live meeting". It consecutively set up 22 sub-venue (21 cities and states and signed sub-venues) through offline channels, which more than 30 million visitors viewed through online channels. Meanwhile, through mobile phone by clicking at the five links of "online exhibition, online trading, online services, online activities, online live broadcast", spectators can watch a three-dimensional, multidimensional online travel. More than 600 million clicks successfully reached related to all network activities. Among them, online events launched such as: the "comfortable Sichuan by using Tik-tok", "challenges in tik-tok", online promotion of "comfortable Sichuan, traveling Bashu through online", "New ten scenery" selection of Leshan Tourism, "the second Leshan Culture and Tourism micro video contest in 2020", "30 TOP Leshan Taste" of influencing food selection and its supported marking awards. The cumulative number of these hits has exceeded 320 million in this year's conference.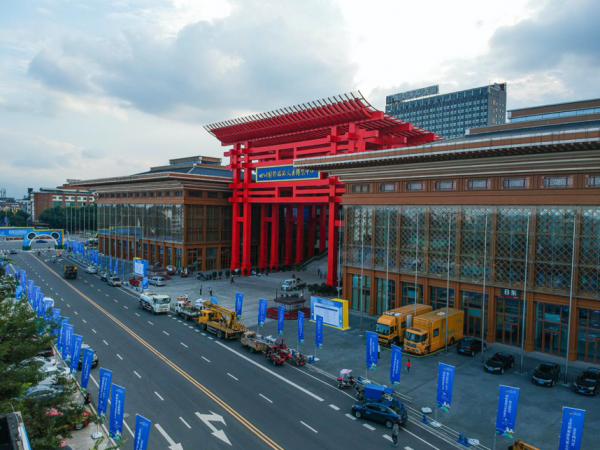 Media Contact
Company Name: Socialydia
Contact Person: Media Relations
Email: Send Email
Phone: +8613918598590
Country: China
Website: http://www.socialydia.com