A better way to amp up hand-washing safety is by adding VOLI automatic soap dispenser to the home or office.VOLI's Touchless Automatic Soap Dispensers prevents bacterial transmission and cross-contamination
China – VOLI, an ISO certified automatic soap dispenser manufacturer and a leading bathroom parts, and kitchen faucets provider has solidified its foot in the industry with its customized touchless soap dispenser manufacturing services and wholesale services. These compact and minimalist soap dispensers byVOLI with a sensitive smart infrared sensor that minimizes the waste of soap without ruining the design aesthetics and limit infectious disease transmissions are highly required to maintain hygiene in the present situation.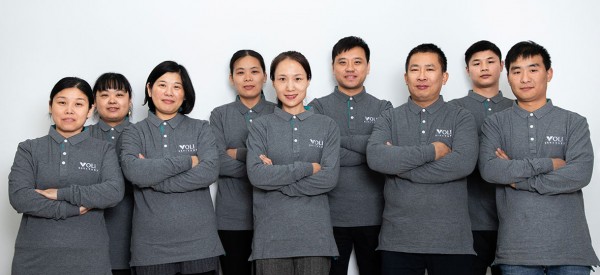 VOLI's automatic soap dispensersmake the hand cleaning process convenient and safe while keeping the chances of spreading infection at bay. These touchless soap dispensers are available in two installation types – countertop placed or wall-mounted hand free soap dispenser. These are ideal for commercial use applications in hospitals, public restrooms, airports, office buildings, restaurants, public facilities, and home kitchen and bathrooms.
It is evident that handwashing is crucial and not avoidable in 2020. one of the best ways to protect oneself against COVID-19 is to wash hands often. since more frequent handwashing calls for more soap, this means users going to touch soap dispenser pumps all day long and exposed to the infection spread. One can avoid cross-infection caused by bacteria by using touchless soap dispensersbecause they eliminate most surface contact during the hand-washing process but the requirement varies from person to person. Here VOLI works as per the customer's requirement and ideas and provides them customized automatic soap dispensers.
About VOLI
An ISO 9001 & 14001 certified automatic soap dispenser manufacturer, VOLI is a prominent name in the industry and has been servicing for a decade. In recent years, it has emerged as a trusted name as a one-stop service from design to production. With its top-notch services and experienced designers and production staff VOLI is capable of catering to the customized requirements of clients worldwide.
Media Contact
Company Name: VOLI Sanitation
Contact Person: CiCi
Email: Send Email
Phone: +86 0574-88215528
Address:Room 15B23, Huiding Building, South Business Area; Factory: No.435 Cangtian Industry Zone
City: Cixi
State: Ningbo
Country: China
Website: https://www.volisanitation.com/