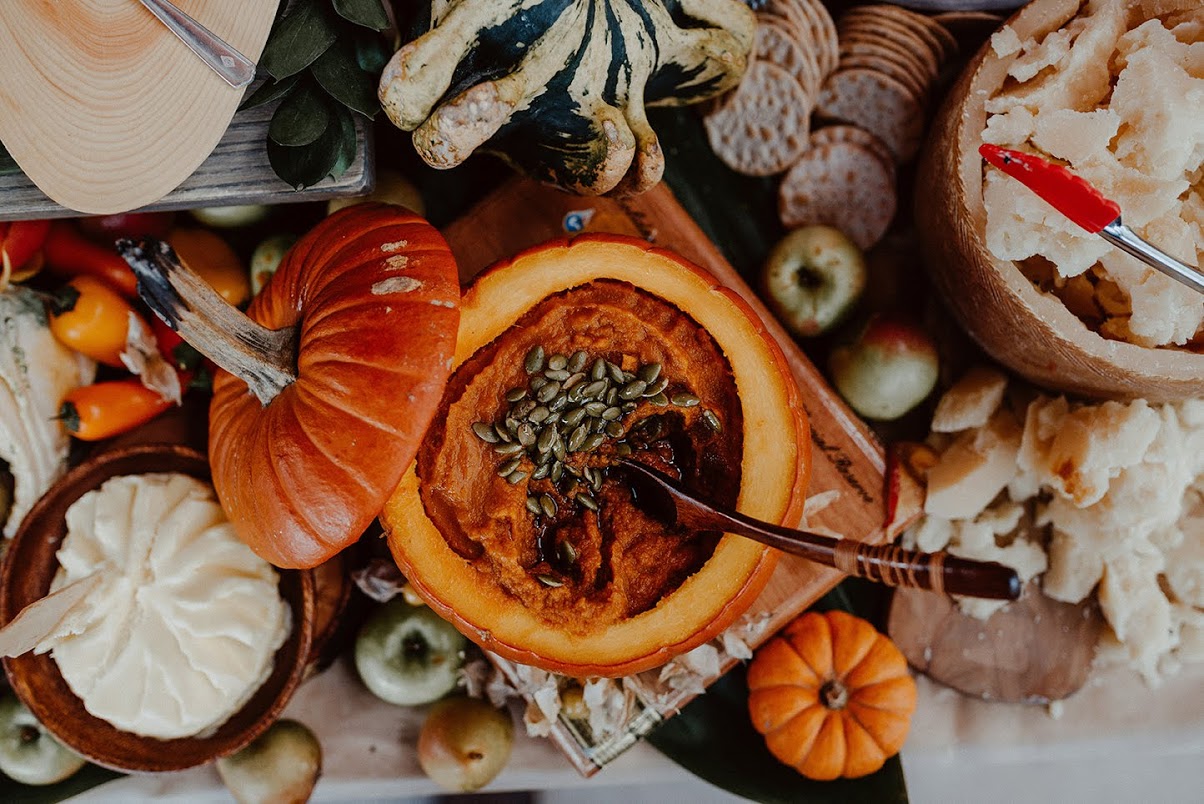 ""Our goal at Doorstep Market is to make these locally made specialty items accessible to everyone," says Jennifer Solow, Doorstep Market Co-Founder. "It's like having the cream of the crop from a local farmer's market or craft fair delivered right to your door.""
Doorstep Market makes it easy to fall in love with the finest that regional artisans have to offer this season in a multi-regional, multi-vendor one-stop online shopping experience from across the country. Each region features an array of small business makers, artisans, and farmers, carefully curated to offer the best in food and drink, kitchen, home and living, health and wellness, clothing, jewelry and gifts for fall.
Showcasing the best kept secrets of the Hudson River, New England, Bay Area and soon to be added Southland regions of the U.S. Doorstep Market features an array of local favorites and yet to be discovered purveyors.
Here are some fall essentials from Doorstep Market to make the most of the season:
The yummy Salted Fig Caramel Sauce from The Girl &The Fig is made from buttery caramel, toasted vanilla, and the faintest crunch of dried figs. It's great drizzled over ice cream, apple slices waffles, cheesecake or croissants. The Essential Vinegar Four Pack from American Vinegar Works represents the four vinegar types that each home chef should have for fall: Red Wine, Rice Wine, Cranberry Apple Cider, and Beer.
To spice things up, the Bloody Mary Brunch Box from Hog Island Oyster Co. features their signature Bloody Mary Mix, plus 36 extra-small oysters and a jar of house-made pickles for garnish. Merchant's Daughter Hard Cider uses high quality apples sourced from New York's Hudson Valley, and the delicious Cranberry & Tomato Chutney from Meal Mantra makes a great fall condiment option.
As the weather gets cooler, Farm2Fashion's unisex black and white Chevron Pattern Scarf knit of baby alpaca and American merino wool keeps the chill away. The Hand-Loomed Wool Blanket from Tienda Salsita is made of heavy weight, 100% wool for staying warm at night.
Cozying up inside is easy. The Sylva Apothecary Candle from Source Adage sets the mood. It is an all-natural, hand-poured wax blend scented with cedar wood, juniper berry, sage, and birch root essential oils. Better Than Sex Tea and Mug from Tay Tea features a melange of rooibos blended with peppermint and dark Belgian chocolate tea, along with reg mug and an infuser. For journaling, the Goldenrod Notebooks from Bat Flower Press. Inspired by signs of summer turning to fall, the floral designs are hand printed in small batches on an old-style letterpress.
Set the table with the 3-piece Place Setting from Myrth Ceramics. The dinner plate, salad plate and bowl are made of high-fired porcelain clay and are dishwasher and microwave safe. Alice's Napkins from The Permanent Collection are organic Belgian linen in a beautiful olive-gray fall color. The food-safe Oak Salad Bowl from C-los Carpentry is made from downed Ash trees, with unique natural wood patterns.
For optimum health, the Autumn Wellness Box from Field Apothecary contains a variety of products for staying healthy, including Lemongrass Lip Balm, Deep Sleep Tincture, Herbal Chest Rub, Digestive Bitters, and Elderberry Cough Syrup. Ayurvedic Body Oil for Fall/Winter from Farmtrue is made from a blend of nourishing essential oils and herbs that naturally alleviate dryness caused by the cooler weather. Ingredients include Sesame oil, Aloe, Chamomile, Marshmallow Root, Lavender, Rosemary, Vanilla and Vitamin E.
For more information visit: https://doorstep.market/
Photo Credit: Lawrence Braun
Media contact:
Liz Ammirato
Cathy Callegari -PR, Inc.
liz@callprinc.com
845-621-2005
Media Contact
Company Name: CATHY CALLEGARI PUBLIC RELATIONS INC
Contact Person: Cathy Callegari
Email: Send Email
Phone: 845-621-2005
Address:159 Madison Avenue, Apt. 5J
City: New York
State: NY
Country: United States
Website: www.callprinc.com