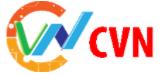 "CVN Notary Service Office specializes in notarizing contracts, documents, copying originals, drafting contracts, translating, making power of attorney, making wills, dividing assets, changing full red book names… for foreigners in Vietnam. They accept notarized translation service in languages: Vietnamese – English – Chinese – Japanese – Korean – French – German – Russian."
CVN provides a variety of notary services for foreigners in Vietnam (Hanoi, HCM City – Saigon), including Notarization of Land ownership, Car ownership, Motorbike ownership Wills, Property Transfer, Contracts, Wills, Passport, Justice, Personal Records. Authentication of House Ownership, Signature.
Since the notary service is socialized, it has rapidly developed and flourished throughout the country, especially in big cities. The increasing need for notarization results in a question: How to choose a notary office to ensure safety and efficiency? Today CVN will talk about it in this paper.
The Importance of Notarization and the current Needs for the Services.
Currently, the socialization of notary services has taken place very significantly. The importance of notarization and authentication is undeniable because problems, disputes, and lawsuits unavoidably appear in the civil areas, commerce, and economy.
Those services are to protect the rights, the legality for the transaction as well as create stability of civil transaction relations, maintain the order and discipline instead of making speeches, or using documents that are not notarized, easily objectionable, controversial.
Performance of Notary Offices
In terms of the positive side, the Notary Offices have more professional and less authoritarian styles. However, there are still many shortcomings in performance.
Currently, there are many notary organizations existing in the same area, which creates fierce competition. In addition to the fact that there are some organizations providing illegal services and false information, the qualifications and skills of notaries are also not equal and professional training has not been paid attention.
One more problem is the unreasonable fees that distort transparency and unity. Specifically, the low notaries' qualifications lead to careless, wrong notarization causing serious mistakes.
The effective solution
For those services' nature, people who need notarization/authentication are required to choose a very professional agency. Fortunately, it is a CVN notary office that is the best one to come to Vietnam. CVN understands its important public mission. Therefore, CVN always put the principle of "law compliance" first rather than "profit". CVN definitely agrees to eliminate the forgery of documents and records.
CVN Notary Office has strictly and fully complied with the provisions of law and with the motto of "Long-term company" with the Vietnamese for many years. Besides their business activities, CVN also enthusiastically participate in meaningful social activities such as scholarship award to poor students overcoming difficulties, charity and blood donation programs, etc.
Obvious price list of notary services at CVN (VNĐ)
Services provided by CVN Notary Office
CVN provides a variety of notary services, including:
Notarization of Land ownership
Notarization of Car ownership
Notarization of Motorbike ownership
Authentication of House Ownership
Authentication of Motorbike Ownership
Authentication of Car Ownership
Signature Authentication
Authentication
Notarization of Wills
Notarization of Property Transfer
Notarization of Contracts
Notarization of Wills
Notarization of Passport
Notarization of Justice
Notarization of Personal Records
For other notary services, customers only need to pay a small additional fee, CVN guarantees the process, schedule, accuracy, with full rights and legitimate interests for customers.
Special Factors Making The Success of CVN Notary Office
Facilities
The office is spacious and full-equipped. In addition, CVN is constantly investing in the procurement of modern machines and equipment, applying 4.0 technology in order to enhance the convenience of user searching and accessing.
Notarization process and procedures
Here, CVN clearly shares about the notarization process and procedures. Customers will be consulted and guided enthusiastically and thoughtfully. CVN is well aware of its position as a service provider.
Therefore, the office continuously improves the style and behavior of notaries, shortens the time to process notarized documents, receives multi-channel profiles in both direct and online ones.
Provision of notarized information
To minimize risks, limit disputes for transactions, contracts, assets, CVN always find out and provide authentic information to individuals and organizations with notarization activities.
Standards of notaries
CVN notary office complies with Article 13 of the Law on Notarization, and only select those who have the following qualifications:
Be Vietnamese citizens with good morality.
Have a bachelor's degree in law
Have over 5 years of experience in law
Have a notarized certificate of vocational training graduation and have been in practice for at least 12 months
Have enough conditions of health to work

Commitment of CVN
When using CVN's Notary Services, you will be guaranteed the following benefits:
A simple and fast process
The notaries understand the needs of customers to list necessary documents, send price lists, and appoint schedules for communication. During the meeting, the staff receive the records, check and ask for signatures as well as start processing notarization. And the payment is the final step. Each step happens at CVN very fast and conveniently, even just a half-day.
Reasonable price list
The most competitive price list on the market depending on five factors: Language, Deadline, Size, and Complexity.
100% secured documents
All documents, including information about the concerned notary, will be kept confidential from any third party.
Our services to customers are convenient and available at any time, even after working time and on weekends.
CVN is rated by users as one of the best notary companies in Vietnam.
With the paper, CVN Notary Office really hopes to bring customers more useful information about our services. If you still have any questions, please contact us immediately. As a licensed unit with many years of experience, CVN is always ready to serve you with a variety of notary services.
Contact to CVN Notary Office in Hanoi City Vietnam:
Headquarter: No 228 – Au Co street – Quang An ward – Tay Ho District – Hanoi City, Vietnam.
Tel (WhatsApp/Viber/Zalo): +84383.056.288
Email: congchungcvn@gmail.com
Website: congchungcvn.com
Media Contact
Company Name: CVN Notary Office
Contact Person: Media Relations
Email: Send Email
Phone: +84383056288
Address:No 228, Au Co street, Quang An ward, Tay Ho District
City: Hanoi
Country: Vietnam
Website: congchungcvn.com