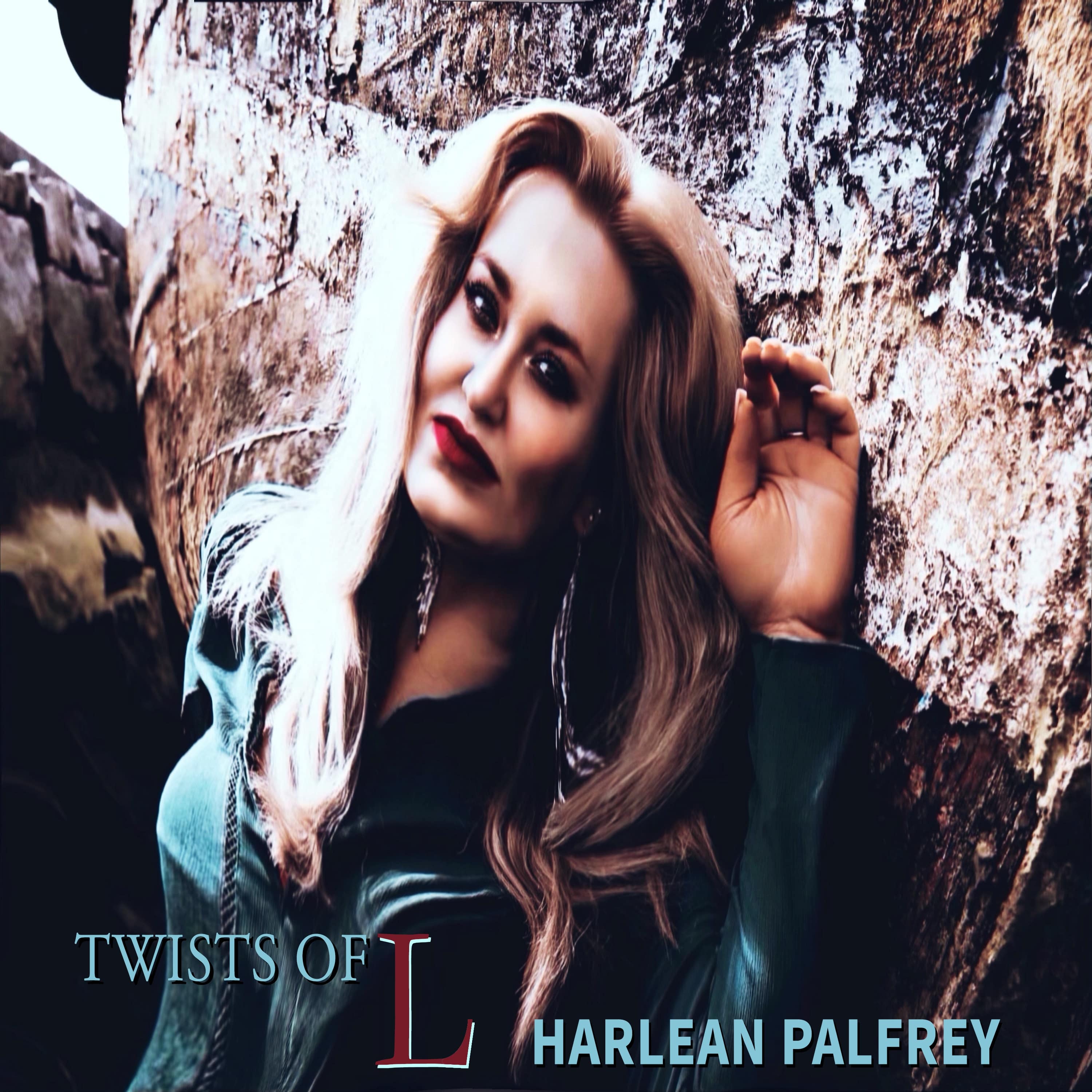 October 27, 2020 – Fresh from the success of her debut EP "Kiss" in 2019, Irish singer Harlean Palfrey is set to thrill her fans with a smashing new album titled "Twists of L", a bilingual collection of tracks featuring the enchanting single Quatervois. The album, "Twists of L", is a collusion of powerful emotions reflected in the lyrics of every track written by the Irish Newcomer Act. On this project, Harlean Palfrey bares all of her talents and introduces the world to a powerful voice that complements her haunting and captivating sound. The Album is set to be released by the end of October 2020 on all streaming platforms including Apple Music, Deezer, Tidal, Napster, YouTube, and Spotify. "Twists of L" was recorded by Harlean Palfrey at the prestigious Windmill Lane Recording Studios, Dublin. As a means of introducing the album to the public, it will also be available as a podcast showcasing a monologue/preface.
To dispel any budding curiosity, Harlean Palfrey was kind enough to disclose certain facts about "Twists of L". The independent singer/songwriter revealed that the letter "L" stands for love, loss, life, and light in shifting times. The bilingual album is loaded with tracks like Quatervois, German Rock Song Schattenträume and Remember Runaway which mirrors part of her childhood. The entire album was written by Palfrey during the Pandemic and reflects the struggles and challenges of life amid the incessant lockdowns and panic. Despite being fairly new to the big stages, Harlean makes sure to work with top producers on "Twists of L". Established producers such as Mikal Reid, Anthony Little, and Michael Jay Margules left their mark on the upcoming album.
When Independent Singer-Songwriter Harlean Palfrey released her debut EP Kiss in 2019, she clearly established herself as a powerful vocalist following in the footsteps of her influences notably Amy Lee, and Lana Del Rey. The amazing single Oceanblue was an instant hit through which Palfrey proved herself to be a singer of reckoning. With Twists of L, Palfrey cements her maturity as a seasoned singer gifted with the ability to voice her heart and soul through music.
Harlean Palfrey is a Bilingual (German English) Singer/Songwriter from Ireland whose original name is Daniela Krause. With a passion for singing from an early age, Palfrey was a regular feature in school and church choirs. She is also a professionally trained Alto (E Minor) which explains her immensely powerful vocals inspired by the likes of Amy Lee of Evanescence, Yvonne Catterfeld, Alexa Feser and Lana Del Rey. Palfrey's goal is to firmly establish herself as an independent artist aiming to make it big through the many music platforms her music is featured on.
Her musical journey of Pop Rock and Alternative music has seen collaborations with trending songwriters, and producers in USA and Europe like TE Music Group, Rolen Music Group, Anthony Little, Krysta Youngs to name a few. Harlean Palfrey is also socially responsible and has been involved with charitable works in Ireland up until February 2020 and currently works towards new projects as brand ambassador.
Palfrey is currently scouting for more musicians to accompany her as band for planned live performances in 2021. Harlean Palfrey releases her music independently with the two latest singles Quatervois and Schattenträume available on all platforms. Her album Twists of L is scheduled for release on this Music-Friday, 30th October 2020 and will be available on all music platforms online as well as on her artist homepage with full lyrics-book.
For more information: https://www.harleanpalfrey.com
https://facebook.com/harleanpalfrey
https://instagram.com/harleanpalfrey
https://twitter.com/harleanpalfrey
https://soundcloud.com/harleanpalfrey
https://open.spotify.com/artist/7Lx61Py7aerNjb84OQp9iu
Press Release Writer: Felix Forsmark – fiverr.com/felix_forsmark
Media Contact
Company Name: Harlean Palfrey
Contact Person: Media Relations
Email: Send Email
Country: Ireland
Website: https://www.harleanpalfrey.com