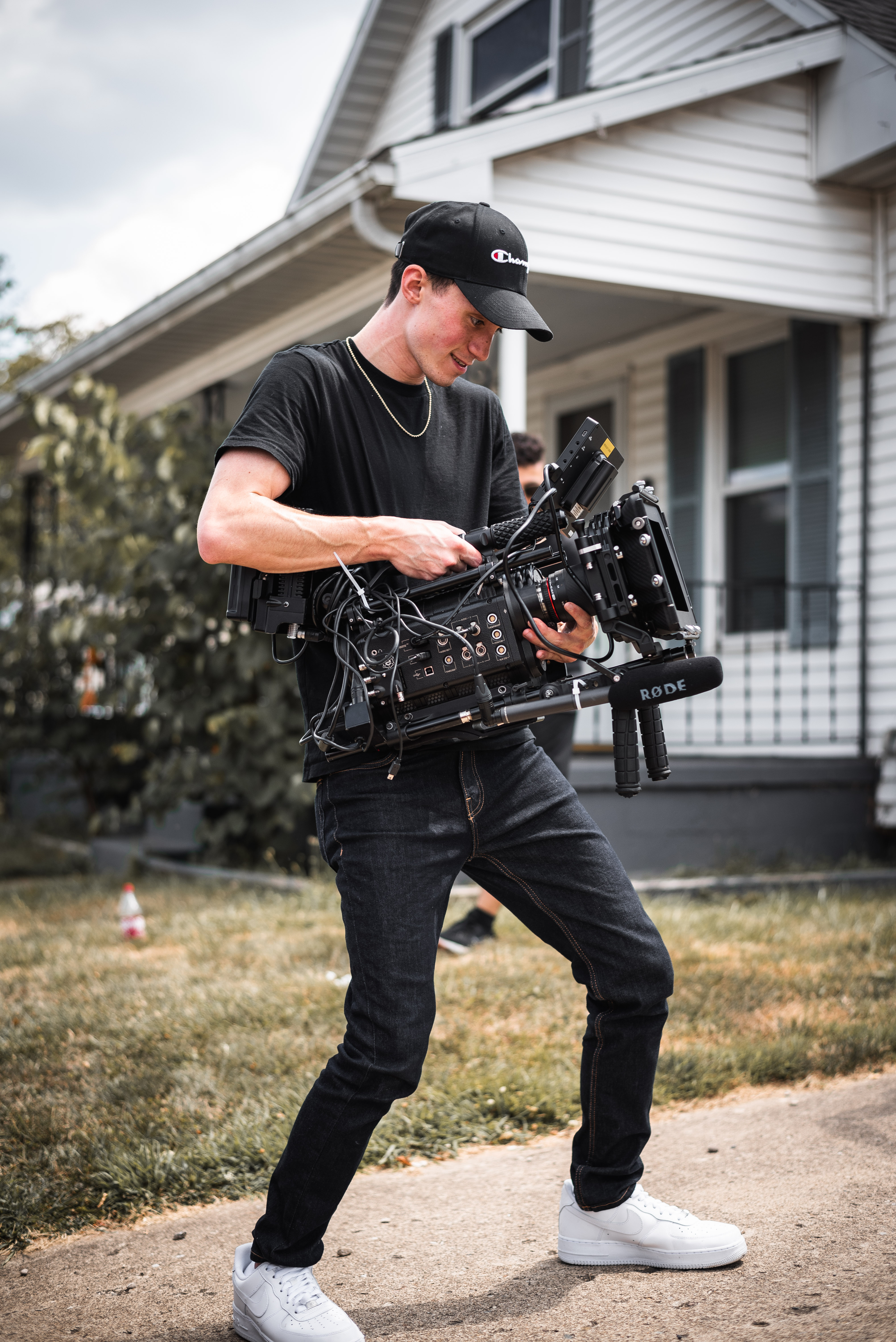 WV – October 28, 2020 – US-based multimedia collective, 28High Productions, has earned the trust of its fans and clients with its remarkable multimedia work on the East coast. The company is looking to diversify into new areas of business such as clothing. Launched by Bryant Sheppard, a USMC vet who has a passion for film and video making, the new line of clothing is soon expected to rock the stands as vigorously as the collective's music videos do. The platform will expand into apparel with the brand name, Visionary 28.
Sheppard is currently a student at the Los Angeles Film School and is a native of Parkersburg, West Virginia. His 28High Productions makes music videos satisfying the rap/hip hop genre. Currently, based in West Virginia and Ohio, the group is looking to expand nationwide.
As part of the expansion, Sheppard is looking to make 28High's YouTube channel a platform where people can interact, share, and expand their passion for hip hop and rap music. The platform would be an authoritative source of information on what is happening in the rap or hip hop area. It would especially provide a window to what is happening on the East coast, often hidden from the view of the media. Made of creative artists, the group is confident that it would be able to fulfill its plans and expand to be known nationally.
So far, the group had been making music videos on a variety of topics that had relevance socially. Sometimes their videos highlighted the fun side of life. Now, they are looking to expand making their videos more relevant towards social causes and other sides of life. Sheppard and his teammates want 28 High to be relevant in many fields of business and are therefore looking to expand the label to diverse business areas. The plan to expand into clothing was taken because clothing is an apt medium to highlight the hip hop and rap culture.
For more information, please visit: https://www.youtube.com/28high OR https://www.instagram.com/Father.Bryant/
Media Contact
Company Name: 28High Productions
Contact Person: Bryant
Email: Send Email
Country: United States
Website: https://www.instagram.com/Father.Bryant/