October 28, 2020 – Thanks to the website Find My Funds, residents of America can now find and lay claims to missing money and property. The website runs a free service that helps individuals search for unclaimed assets held by the state. Every year state governments receive billions of unclaimed funds by way of uncashed checks, unknown inheritances, matured insurance policies, utility deposits, unclaimed property, or forgotten bank accounts. Find My Funds works as an interface between individuals and state treasuries to make the process of reclaiming assets an easy one.
Unclaimed assets held by the state governments can run into billions. While rightful owners of unclaimed money possess the legal right to claim it, money usually goes undetected and is utilized by the state for various charitable initiatives. Although unclaimed funds lie in government safekeeping, the money belongs to those without the knowledge of its existence. Many are unaware of the legal process that allows individuals to reclaim the assets to which they are entitled. This is where Find My Funds can assist people to search and retrieve unclaimed money.
Find My Funds is a completely free website that helps individuals search for unclaimed property or money in their name. Examples of unclaimed capital are bank accounts, safe deposit box contents, insurance policies, uncashed checks from corporations, financial institutions, banks, insurance companies and municipalities, stocks and bonds, wages, and other financial assets that have been declared inactive by the treasury department.
Find My Funds works with treasuries of 20 participating states consolidating information into its extensive unclaimed assets database. A user can search the website that yields accurate results if any unclaimed property, money, or property tax refunds are owed. If located, a claim can be filed through the website with the state in which the assets are being held. Once a claim is accepted, the state treasury initiates a claim process via email and issues a unique number and link to track the status.
Find my Funds site database is constantly updated adding new unclaimed assets and property in real-time. The portal has helped several people like Randy and Jill Sherwood of Manasquan, New Jersey reclaim money successfully. Speaking about their experience involving unclaimed funds left in their deceased mother's bank account, Jill explained:
"My Mom passed away in September 2001," Jill said. "I don't know why I wasn't notified about the money that was left in her bank account, but I wasn't. My son, Colin, helped me complete the forms and scan the required documents. Colin scanned my Mom's death certificate and social security card and my passport and social security card. We then mailed everything to New Jersey's Department of the Treasury. The entire process took less than 30 minutes. After nearly 20 years, it's like finding free money and I know my Mom would be happy that I finally have it."
FindMyFunds.com is a risk-free website secured by state-of-the-art encryption technology to protect a user's personal information. Personal information is only accessible to state treasury departments to facilitate the processing of a claim. Once the state receives the information, it is deleted from the website permanently.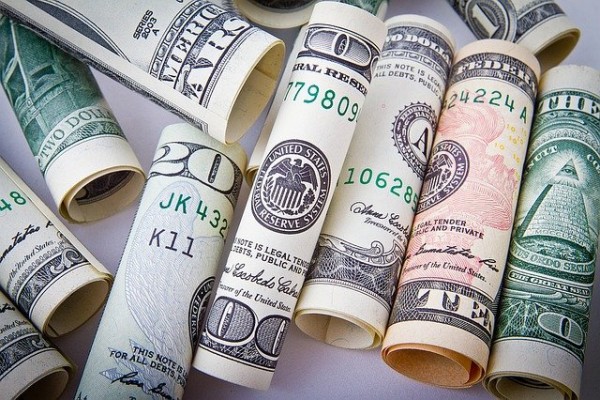 For more information: https://findmyfunds.com/
Media Contact
Company Name: Find My Funds, LLC
Contact Person: Tanya Whitlow
Email: Send Email
Country: United States
Website: https://findmyfunds.com/