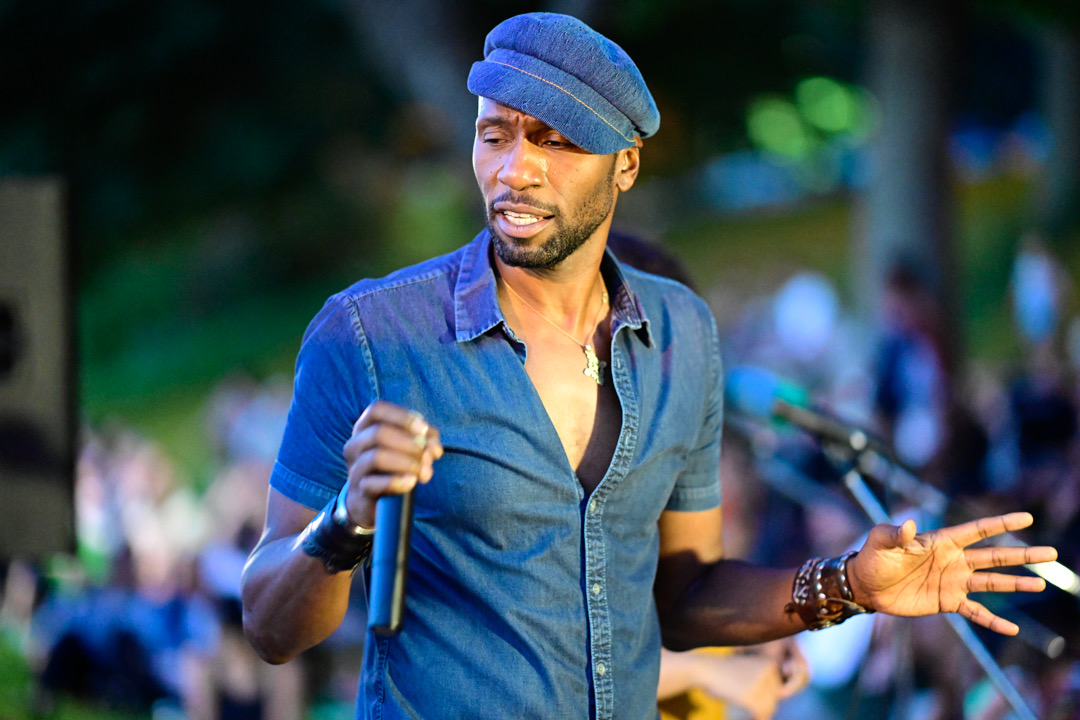 In the darkest of times with human isolation becoming the norm, social unrest ravishing the streets of our cities and the planet's political climate at a chaotic high, there comes an anthemic song of inspiration and hope from singer, songwriter, actor, producer, activist and advocate for the people, Leon and the Peoples. Just released "The World Gonna Come Around", is a mighty and powerfully tenacious and riveting plea for justice.
Leon Robinson recognized as "Leon" is a highly acclaimed actor after having appeared in movies including: "The Five Heartbeats", "The Temptations Movie", "Little Richard", "Waiting To Exhale," "Above The Rim", "Cliffhanger", and many others. Leon was also in Madonna's video, "Like A Prayer."
He is further known as frontman of Leon and the People's, a soulful reggae/R&B faction who's newest album, "Love Is A Beautiful Thing" is the subject of rave reviews.
The "World's Gonna Come Around" music video has been released during our darkest times, however many welcome the darkness as a canopy of the night where the most dazzling stars hang and shine upon the world…
Watch the "World's Gonna Come Around" by Leon & The Peoples here: https://youtu.be/vezjDdZXPp4
The official website for Leon & The Peoples may be found at https://www.leonandthepeoples.net
Media Contact
Company Name: World Star PR
Contact Person: Jimmy Star
Email: Send Email
Phone: 631-506-6600
Country: United States
Website: www.jimmystarsworld.com/world-star-pr/