Fast-rising punk rock artist, Trey Wonder, announces the release of another potential hit single titled "Winner Takes All" as he continues his move to disrupt the music industry
Trey Wonder has undoubtedly established himself as a force in the music industry, especially in the area of punk rock and alternative music. The indie artist is looking to substantiate this claim with the release of another single titled "Winner Takes All." The new song is scheduled to officially drop across all major streaming platforms on October 31, 2020, perfectly timed for Halloween.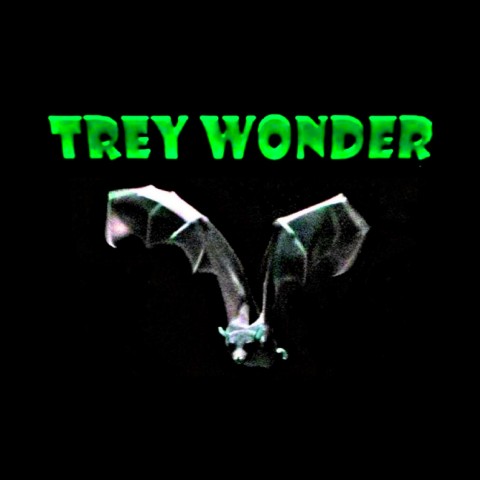 Born Trey Hatcher, the talented multifaceted entertainer made a grand entrance into the music world officially in 2017 following the launch of Trey Wonder Productions. He has gone on to record three full-length albums, reaching over 1.5 million streams on Spotify as a verified artist, with his music videos on YouTube, two of which aired on MTV in September, doing good numbers. The indie artist is looking to disrupt the entertainment industry in his tradition with the release of "Winner Takes All," blessing the ears of lovers of punk rock and alternative music with amazing sounds and lyrics that have become his signature in recent times.
Trey Wonder looks poised to bring back the best of punk music, a cause that has endeared him to millions of lovers of good music across the globe. "Winner Takes All" will take a similar path with his previous releases as Trey continues to deliver entertaining yet thought-provoking songs to his audience. Trey has been able to channel his passion positively, with his songs literally inspiring listeners as he pours his body, soul, and mind into every line. Each song from the talented all-round entertainer has a story that every listener can relate to and "Winner Takes All" is not expected to be any different.
For more information about Trey Wonder and the works from the talented punk rock music artist on the big island of Hawaii, please visit – https://treywonder.com. Trey Wonder is also available across several digital platforms, including Spotify, YouTube, Apple Music, and Instagram.
About Trey Wonder
Trey Wonder was born Trey Hatcher. The punk rock artist fell in love with music at a tender age and his close relationship with 'punk rock rejects' resulting from a series of heart-breaking events strengthened his love for music and punk rock in particular. Trey started music to find solace away from the challenges he faced in life and aims to use his skills to inspire his listeners to reach their full potentials.
Media Contact
Company Name: Trey Wonder Productions
Contact Person: Charles Hatcher
Email: Send Email
Phone: (650) 557-0084
Country: United States
Website: https://treywonder.com/