Lap Phuong Xanh Limited Liability Company was founded on 6th December, 2010. Through a decade of development, They are now one of top – lined interior design & construction companies in Ho Chi Minh City with the brand name: Bim Interior.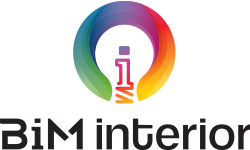 They are working on a variety of fields in designing & constructing interiors such as dwelling house, apartment, school, supermarket, office, hotel, restaurant, spa… Besides, they are also working in construction field with the brand name: Lap Phuong Construction – Ipcons.vn
"We are so honored that we are one of partners of An Cuong Wood Joint Stock Company – one of top-lined companies about manufacturing & supplying decorating interior material in Viet Nam and the region. In addition, we also have a strong relationship with other reputation partners like: DUDOFF Viet Nam – Luxury Kitchen, LPC – Design + Build, NoiThat7Ngay.com," said the executive chef of BIM Interior
Lap Phuong Xanh has a manufacturer which has a width of 1000 square meters and is equipped with a modern machine system, affiliate partner factories, longtime suppliers, professional & skilled labor force. They always meet the needs of aesthetic quality & progression of customers.
These are some reasons why one should believe in BIM Interior:
They are experts
Committing progression
Reasonable fees
Completely free consultation
Periodic Maintenance
Committing Quality

About their service
With the motto: "Our Design – Your Style", The company guaranties that they will provide the best services which are within their capability for ther clients. Having appeared and worked in the market since 2010, BIM Interior have had their own team of talented engineers and three manufacturers which are without intermediaries in order to support customers to optimize maximum the cost & conscientiously.
When clients come to BIM Interior, they can get a free consultation. BIM Interior specializew in designing interior for modern apartment, dwelling house for families, office… More five of their engineers have carried out big designing projects in Ho Chi Minh City and other provinces in Viet Nam.
About products
BIM Interior is proud when to show some attentive construction that they have been chosen to design interior: Rhymastic's Apartment, Sarimi Sala Urban Apartment, Showroom Sala, Studio Mr. Long, Hotel District 1 Project, Anh Nhan Palm Height, Ms. Nhi Opal Garden, Senturia Vuon Lai,…
And some positive feedbacks from our customers:
"I know BIM through a friend. When getting enthusiastic consultation from staff, I believe completely in BIM's team and am convinced when I see impressive design. Very recommend BIM for people who want to have an apartment which is not only beautiful but also comfortable." – Rapper Rhymastic said.
About our blog
Beside consulting about their available services, BIM Interior also always update and provide information and topics: style, colors, trends, to help clients get useful knowledge & information about interior and decoration regularly.
Anyone who wants to design an amazing living space with a reasonable cost, is welcome to BIM to experience the best services anytime!
Website: https://biminterior.com/
Facebook: https://facebook.com/biminteriorhcm
Twitter: https://twitter.com/biminterior
Pinterest: https://www.pinterest.com/biminterior/
Media Contact
Company Name: Bim Interior
Contact Person: Media Relations
Email: Send Email
Phone: 0777.103.789 – 0777.602.789
Address:109 Nguyen Co Thach, An Loi Dong, District 2
City: Ho Chi Minh
Country: Vietnam
Website: https://biminterior.com/