Mimi's Ice Cream and Coffee Shoppe is a premium ice cream and coffee shop that sells fresh daily-made ice creams and freshly brewed coffee. They are now open at Nashville in the same building that of Caney Fork River Valley Grille.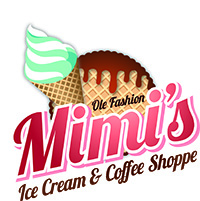 November 2, 2020 – Nashville, TN – Mimi's Ice Cream and Coffee Shoppe is a Nashville-based 60-year-old run restaurant business selling homemade and fresh ice creams and premium coffee. They source fresh coffee beans to brew the coffees and premium ice-creams with many flavors. The shop opened on June 4 with the latest makeover to welcome the customers. Mimi's Ice Cream and Coffee Shoppe is still waiting for the tourist arrival, and until then, they are mingling well to know its local customers.
Interestingly, Mimi's Ice Cream and Coffee Shoppe sells the matching flavors of the ice cream for every season. As the fall has started, customers can enjoy the Apple Cinnamon Cheese Cake Ice Cream and Pumpkin Spice Ice Cream. This family-owned business dates back to the time when Mimi and her husband ran the shop. Twenty-five years ago, Mimi's husband died, but Mimi is still going strong, sharing her signature recipes with the world.
According to Dane Barhonovich, GM of Mimi's Ice Cream and Coffee Shoppe, "After COVID-19, we wanted to welcome our customers to a new setup to enlighten their time at Mimi's. The unique thing about our ice creams and coffee is that they sell fresh homemade premium ice cream with versatile flavors that are new and funky. Customers can add toppings of their choice, get sorbet in different flavors, milkshakes, ice cream soda, and even get soda of their liking.

Source: https://www.youtube.com/watch?v=8TyFnMdIW_Y
"We also source out fresh beans for our coffees. Our customers can try out Latte, Espresso, Americano, Mocha, etc. We even sell tasty teas and provide you an option to customize your drinks. At Mimi's Ice Cream and Coffee Shoppe, our customers can try many healthy variant by adding almond or coconut milk and stevia. The additional syrups are equally lip-smacking to be added in the ice creams or our signature coffees," he further added.
The primary goal of Mimi's Ice Cream and Coffee Shoppe is to provide customer satisfaction with custom order from almost 32 different flavors. As the coffee beans and ice cream supplying sources are local, the quality check is under consideration of this family-owned restaurant. Even the Caney Fork River Valley Grill managed by Dane serves some great barbeque and grill recipes. The Mimi's Ice Cream and Coffee Shoppe will now be functional at the stated time mentioned on their website.
About Mimi's Ice Cream and Coffee Shoppe
Mimi's Ice Cream and Coffee Shoppe is a family-owned restaurant business run by Mimi's grandson and family. They serve authentic homemade fresh ice cream and coffee made from fresh beans.
To know more, visit Mimi's at https://www.mimisicecreamandcoffee.com/
Media Contact
Company Name: Mimi's Ice Cream & Coffee Shoppe
Contact Person: Dane Barhonovich
Email: Send Email
Phone: (615) 724-1201
Address:2400 Music Valley Drive Suite A
City: Nashville
State: TN 37214
Country: United States
Website: www.mimisicecreamandcoffee.com