Sweet cherry pie!
Los Angeles, CA – Nov 5, 2020 – 'SWEET TASTE OF SOULS' is now streaming on Amazon: https://amzn.to/328kBsK.
DarkCoast has released director Terry Ross' (Carving A Life) social horror/thriller, SWEET TASTE OF SOULS starring multi-award winning actress, Honey Lauren (Wives of the Skies, Dot Got Shot, Happy Hands), Thom Michael Mulligan (Callous, The Witching Hour), Sarah J. Bartholomew (Waste, June Gloom) and Amber Gaston (Mermaid Down, Alien: Night Shift).
"SWEET TASTE OF SOULS for a new unique tale in horror. Stay for the pie and the creepy plot, for the bird that seems to talk to our lead character despite being dead, our lead actors, and for a strange and wild good time," wrote Horror Bound.
SWEET TASTE OF SOULS follows four struggling band members – Nate, Kyle, Wendy and Lily – who stop at a lonely roadside cafe for a slice of pie. But, they soon find themselves imprisoned in the deranged cafe owner's bizarre art collection, forced to battle a sinister force with an appetite for souls.
"It's a fun — and often funny — demonically delicious slice of storytelling presented with captivating cinematography and great direction with a side of sweet, sweet cherry pie," wrote Scariest Things.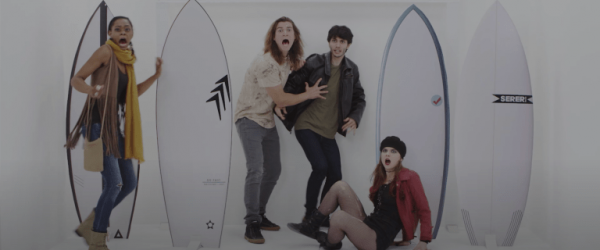 SWEET TASTE OF SOULS is now streaming on various digital platforms (Amazon, InDemand, DirecTV, AT&T, FlixFling and more). Would you like a piece of delicious cherry pie? Find out with the trailer for SWEET TASTE OF SOULS here: https://www.youtube.com/watch?v=tIbyYKKR7-w.
Alongside Honey Lauren, Thom Michael Mulligan, Sarah J. Bartholomew and Amber Gaston, SWEET TASTE OF SOULS stars Mark Valeriano (Ted Bundy Had a Son, Hornet, Inner Connection) and John Salandria (Spider-Man 4, Animal Kingdom).
For more information, please visit: https://www.sweettasteofsouls.com/, or follow SWEET TASTE OF SOULS on Facebook (https://www.facebook.com/thesweettasteofsouls/), Twitter (https://twitter.com/TasteSouls), and Instagram (https://www.instagram.com/sweettasteofsouls/).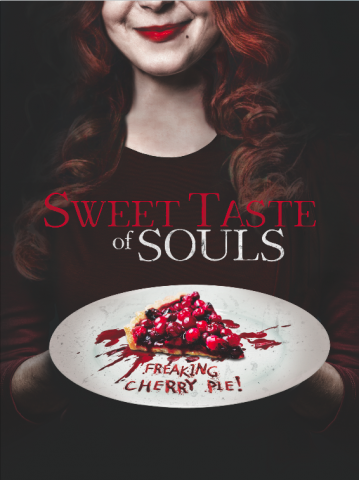 SWEET TASTE OF SOULS (2020, 99 min.) Directed by: Terry Ross. Written by: Felicity Mudgett. Produced by: Bee Pedersen, Felicity Mudgett. Editors: Dave Frank Downes, Mathew Roscoe. Cinematographer: Oscar Velázquez. Original Music: Dennis Poore. USA, English. Flying Dolphin Productions, WinterGlass Films, DarkCoast.
Production Companies: Flying Dolphin Productions, WinterGlass Films.
About Marketing Macabre: Marketing Macabre is a wickedly devilish public relations / marketing / social media company subservient to horror professionals.
ABOUT DARKCOAST:
DarkCoast is a division of TriCoast Entertainment:
A new home for story-driven American films, TriCoast Entertainment is a full service media company that creates, produces, manages and distributes unique and unusual entertainment. Bringing together filmmakers, distributors, financiers, and technologists, TriCoast Entertainment embraces change by redefining the production and distribution model for indie filmmakers.
Founded by: Strathford Hamilton and Marcy Levitas Hamilton.
Visit: https://www.tricoastworldwide.com
Media Contact
Company Name: TriCoast Entertainment
Contact Person: Jenna Wilen
Email: Send Email
Phone: 3104587707
Address:11124 Washington Blvd.
City: Culver City
State: California
Country: United States
Website: http://www.tricoastworldwide.com