FOREST GROVE, Ore. – November 23, 2020 – "Ending Wars on Uganda's Children" penned by author Barbara Gibby is an insightful book about the plight and anguish of children in the heart of Uganda. She puts her emotions, heart and soul into expressing her desires for better lives in Uganda and the people living there; her journey that includes hope, fear and dedication.
An eye-opener for her readers, she writes, "I arrived in Uganda in 2004, not knowing what to expect but amongst protests by friends and family who equated the country to what they saw happening in South Africa. The story involves my fifteen years traveling to Uganda as we traveled over impossible roads to reach the schools. My sister, Joy Dull, found enough money to have a well drilled the next year and the two of us traveled back over to add seven more wells before ending that project. It was then that I got involved with getting a choir started after an American had attempted a take-over of the initial choir."
Uganda is one of the world's toughest and poorest places and Gibby is a living-proof of its wrath; the stench of fear and pain. Her first-hand experience will make readers feel the atrocities these displaced children of Uganda has to go through each day.
Uganda has less access to everything, Gibby narrates how these children and their families are trapped in a downward spiral of war, deepening poverty and worst chances. She alongside her sister pledged to build a well, start a choir, make small yet modest gestures that turned the lives of these Ugandan people and live a better one.
"Ending Wars on Uganda's Children" is a book that screams hope to everyone, to build a better world for children and a dream that is not far–reaching.
Read a full review of this book from the Hollywood Book Reviews: https://www.hollywoodbookreviews.com/ending-wars-on-ugandas-children/
Follow Barbara on Facebook: https://www.facebook.com/EaglesAdultschoir
"Ending Wars on Uganda's Children"
By Barbara Gibby
Kindle | $3.99
Paperback | $10.99
Hardcover | $16.99
Available at URLink Print and Media, Amazon, Barnes & Noble and other online book retailers
About the Author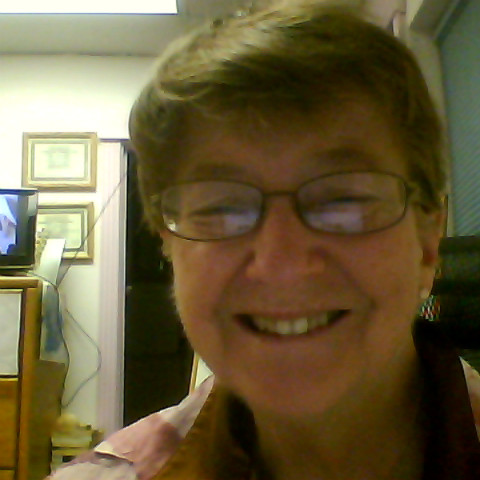 Barbara Gibby earned her R.N. license in 1972-1974 and has worked as a DNS/Administrator of an in-patient facility for mentally-ill and geriatric patients. Many of her patients were at the end of their life's journey and often had a lot of insight and sense of humor about life itself. She went back to get her Master's Degree in Counseling in 1980 and then worked as a Rehabilitation Counselor before going back to get her degree and license as a Clinical Psychologist. Working with people who shared experiences with their lives and experiences in employment helped her understand the needs of patients seeking therapy and testing that would lead to a better understanding of their lives.
She began making trips to Uganda in 2004, going yearly as her team of four put in deep boreholes for schools that had been started by an NGO in Uganda. They put in deep boreholes to replace the standing water that had served as the village's supply of drinking water. Each successful well revealed how much cleanliness added to the quality of life; with less illness and more hope. Of course, they did other things as well—bring in medical supplies, books or bibles. In 2010, she became involved with the development of a children's choir, requiring nightly phone calls with the pastor of the church involved with the NGO and the choir director. They were able to get the necessary paperwork done by 2013 so the choir could begin traveling to the United States on a yearly basis. This helped raise money to pay teachers, in addition to the organization of the schools in Uganda. That accomplishment was the highlight of her life. Uganda had over three million orphans by the year of 2004 and the government did not provide education for those who could not pay for it. This has been a source of much improvement in the lives of many young people in Uganda.
Media Contact
Company Name: URLink Marketing | URLink Print and Media
Contact Person: Media Relations
Email: Send Email
Phone: 1-888-980-6523
Address:1603 Capitol Ave., Suite 310
City: Cheyenne
State: Wyoming 82001
Country: United States
Website: www.urlinkpublishing.com/