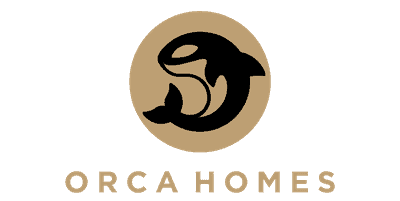 Real estate has become the cornerstone of any economy. Every state in the US has an extensive network of real estate agencies and private agents. If one wants to buy and sell any property, these are the people who can be of great help. There are many benefits that property agents offer. However, the leading service they provide is guidance in the property's selling and buying process according to an individual's budget and requirements. However, as of the past decade, there was an increasing trend of homeowners choosing to avoid the hassle, fees, and long waiting times from going to the traditional route of selling a house. One of the most popular options is working with companies that purchase homes directly from the owner, willing to set flexible terms and help out fix any issues with the property. Orca Homes is one of the leading Washington homebuyers who help people sell their house quickly, as-is, and for a fair market price.
Full Documentation Management
One of the significant services that companies that buy houses provide is to arrange the documentation for the process of selling the property. The paperwork is essential in both the buying and selling process of a property. Sometimes, it is tough for the homeowner to satisfy the full legal requirements of selling a house quickly; this is where a company with established processes comes to the rescue. The 'I Buyer Company' handles and preserves for the long-term all the lengthy documentation that comes from selling any property.
Free House Assessment
It is the responsibility of the cash for the home agent to assess the condition of the property. A representative will visit the property (while fully respecting social distancing directives) and complete a full evaluation of the house being sold. Most companies that buy houses for cash only look for an easy flip and will use any existing issues with the property to negotiate the selling price. However, one needs to work with a reliable home buying company that fully understands the local housing market's intricacies.
Some of the largest companies operating as "cash home buyers" will only broker the agreement between an individual and one or several of their real estate investors. Moreover, they will charge a hefty commission on both sides for providing the service. In return, people end up losing a decent amount of money from their final selling price. Moreover, they will also not negotiate any aspects of the ready-made contract or get any buyer support after the deal has been finalized.
However, in dealing directly with a company that will buy the house for cash, one will be able to set more flexible terms and receive a better deal for their property and seal the agreement quickly and straightforwardly.
Media Contact
Company Name: Orca Homes
Contact Person: Media Relations
Email: Send Email
Phone: 425-434-9811
State: WA
Country: United States
Website: https://orcahomes.com/