November 23, 2020 – Thanks to Umami Square, foodies and food enthusiasts across the USA can now get their hands on delicious Japanese food via the restaurant's online portal. Umami Square is dedicated to only Japanese cuisine. The platform has been a source of delight for many people amid the strenuous COVID-19 pandemic regulations. Customers can have their orders delivered right at their doorsteps without having to step out of their houses. The emergence of Umami Square and its fanfare has also come as a win for Japanese restaurants looking for a platform to showcase their delightful menus.
So far, Umami Square has seven partnerships with top japanese restaurants across seven (7) American states including Newyork, Califorlnia, Washington so on. These restaurants include: Ramen Udon Soba Yakisoba Bento Sushi Donburi Curry Mochi Macha Cake Others Meats Takoyaki Sashimi Yakitori, and Sukiyaki. The team at Umami Square is well on the way to securing the services of all 30 Japanese restaurants in the US. With this partnership, food enthusiasts now have access to over 200 Japanese foods, including 50 different Ramens.
The food industry took a serious beating due to the coronavirus pandemic. Restaurants closed for months on end due to lockdowns are now struggling to gain a foothold in an attempt to get back on their feet. However, with the threat of the pandemic still at large, getting people to visit their favorite restaurant is not an easy task.
While home delivery is the only option to stay afloat, an exclusive platform like Umami Square does more than that. It becomes the perfect one-stop-shop for Japanese restaurants all over their country to be part of an exclusive platform accessed by thousands of customers craving for Japanese food. Furthermore, hitting the Japanese food industry hard is the cancellation of mega Japanese food festival events like APANFES, but the Umami Square website might just provide food lovers with a better experience by way of variety due to its vast inclusion of restaurants all over the United States.
Unlike most food delivery companies, the team at Umami Square is looking to charge as little as possible for food transportation. They have highlighted that delivery fees will not be genralized but calculated based on distance. This way customers who live close by will not have to pay excessively. Customers who are faraway will benefit from Umami's low delivery rates. With Umami Square, no one will have to travel too far for Japanese food. The platform is also a pathway to delectable fresh sushi.
What makes Umami Square stand out is the quality of Japanese restaurants featuring on the online food platform. Keeping a check on quality control are stringent requirements for Japanese restaurants wanting to join the website. This is to ensure every customer gets only the highest quality of fresh and authentic Japanese food. Whether it is the comforting variety of a sushi platter, a delectable Takoyaki, or one's favorite Ramen, on the Umami Square website, Japanese food connoisseurs can only expect the best. The rates are affordable too.
Ordering food from the Umami Square website is easy. All one needs to do is to choose from a collection of popular Japanese restaurants and vendors offering top-notch Japanese fare. Just choose an item, add it to a card and choose a delivery schedule.
Umami Square was established with a mission To spread our service all over the USA. The food website consolidates exclusive Japanese fare online to solve the problems Japanese chefs and Japanese restaurants are facing in the U.S. due to the current situation. The aim is to highlight the goodness and flavors of Japanese food encourage people to think differently about it. Umami Square is available in all fifty states of the USA and provides ample business opportunities to leverage the platform for consultation, advertising, logistics, sales, and growth. Umami Square has also started a crowdfunding campaign to achieve its newfound mission for the progress of Japanese restaurants across the country.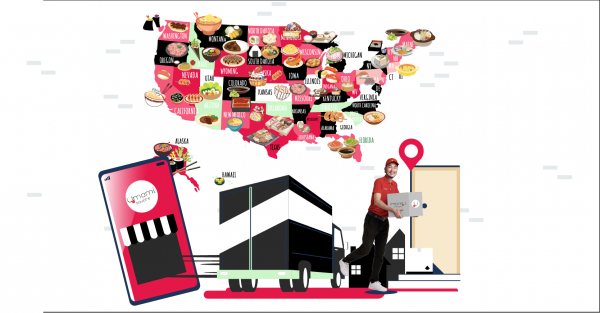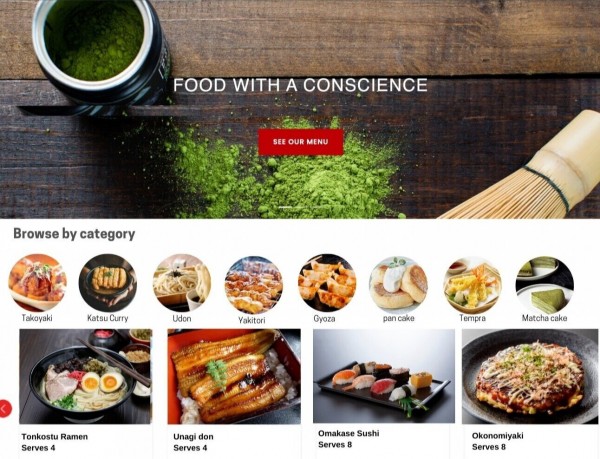 For more information: Email: info@umamisquare.com
Media Contact
Company Name: Jforward Inc
Contact Person: Tatsuya Yamamoto
Email: Send Email
Address:1 wall street court
City: New York
State: NY 10005
Country: United States
Website: https://www.japanfes.com/online