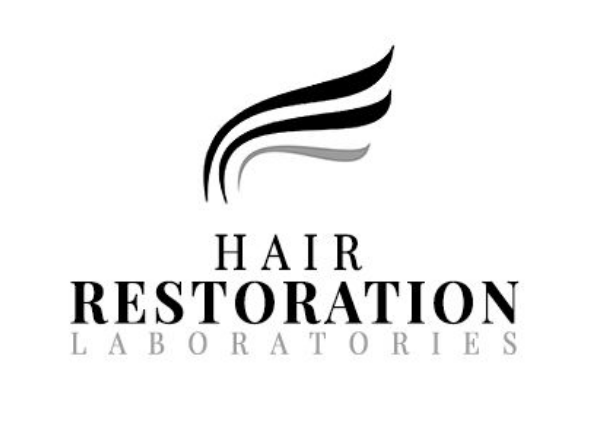 Hair Restoration Laboratories' hair growth serum was created for customers seeking an instant boost in the thickness and strength of their existing hair. Packed with the most effective hair growth stimulating ingredients available, with continued use, it will trigger the growth of new and thicker looking hair as well.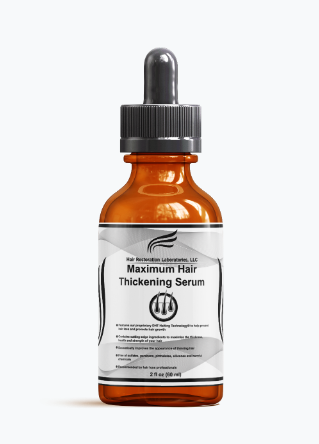 "For the past year, we have intensely researched the most effective ingredients for a hair thickening and hair growth serum unlike any other presently available. Taking advantage of the most current research, we have developed an unprecedented formula that not only provides immediate, tremendous thickening to existing hair but contains an extremely potent blend of DHT-fighting ingredients that will actually prevent hair loss and stimulate the growth of stronger, thicker and healthier looking hair," said Jon Swichar for Hair Restoration Laboratories.
This powerful leave-in treatment is packed with clinically-studied ingredients to immediately provide maximum thickness to existing hair, minimize hair loss and maintain the scalp and hair follicles in optimum condition to promote the growth of thicker and stronger hair and reduce hair loss.
The Serum contains the highest levels of Hair Restoration Laboratories proprietary DHT Halting Technoloy®️ – the most effective ingredients clinically-proven to help block the harmful effects of Dihydrotestosterone ("DHT"), the undisputed cause of male and female pattern hair loss.
The DHT Halting Complex contains topical DHT blockers, such as Green Tea Extract, Saw Palmetto Extract, Azelaic Acid, Pumpkin Seed Oil, Cumin Seed Oil, Caffeine, Biotin, Hydrolyzed Pea Protein, Cayenne Fruit Extract and Ginseng that work synergistically to stop hair loss and help regrow and thicken hair.
The Serum also contains vital hair strengthening, building and anchoring ingredients, such as Keratin, Hydrolyzed Collagen, and Caprylic Triglyceride to dramatically maximize the thick appearance of your hair from the very first application.
Ingredients, such as Vitamin C, Vitamin E, Sunflower Seed Oil, Argan Oil, and Jojoba Seed Oil provide intense nourishment to your hair, noticeably improving the strength, natural shine and vibrancy of your hair.
When used with their Hair Restore Shampoo and Conditioner Set, and Ultra Strength Hair Regrowth Treatment, there is no more effective regimen to prevent hair loss and thinning and grow stronger, thicker and healthier looking hair.
For more information or purchase, visit: www.hairlossdhtshampoo.com
About Hair Restoration Laboratories
Hair Restoration Laboratories is proudly based in the United States. The company started 10 years ago when their founders experienced hair loss and hair thinning and they were confident that solutions far superior to those available could be developed and offered to men and women also experiencing hair loss and thinning. The company's mission has always been to intensely research and offer to men and women at remarkably fair value the most effective, proven and non-prescription options to help prevent hair loss and thinning and promote healthy hair growth. Since its inception, Hair Restoration Laboratories has proudly helped hundreds of thousands of men and women with hair loss and hair thinning concerns.
Media Contact
Company Name: Hair Restoration Laboratories
Contact Person: Jon Swichar
Email: Send Email
Phone: 800-784-0386
Address:148 Route 73, Suite 3, #200
City: Voorhees
State: New Jersey 08043
Country: United States
Website: www.hairlossdhtshampoo.com