New York City, NY – Nov 26, 2020 – GBRI, an online sustainability education platform has announced FREE resources including an article and course on HVAC strategies to limit the transmission of airborne diseases like COVID-19. The original webinar approved by American institute of Architects (AIA) and GBCI for 1 Continuing Education Unit aired live earlier this month and was registered by around 2000 professionals from around the world. Following the live webinar, GBRI has made the replay available for the public including the research resources and PowerPoint slides.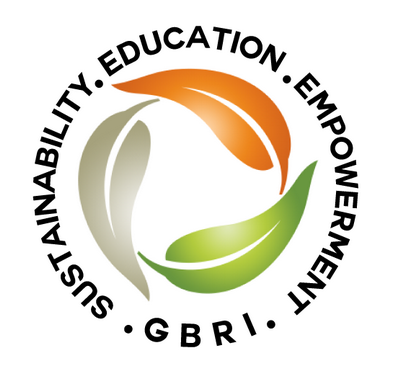 "The research doesn't stop here and you can use this to educate your employees and clients about what we know now and what we don't know about the COVID-19 virus and the HVAC strategies we shared. Its ok to admit what we don't know and continue our quest to fight this pandemic as one tribe – one human tribe," says Jeslin Varghese, Director of Sustainability at GBRI.
Heating Ventilation and Air Conditioning (HVAC) systems play a crucial role in maintaining an ambient indoor environment considering we spend 90 percent of our time indoors. Poor ventilation in indoor spaces is associated with increased transmission of respiratory infections and there has been several studies after the severe acute respiratory syndrome (SARS) epidemic in 2003, H1N1 influenza epidemic in 2011 and Middle East respiratory syndrome (MERS) outbreak in 2012that strengthens the significance of ventilation. Recent studies show that there is clear evidence the COVID-19 virus can stay alive beyond 6 feet in some cases more than 100 feet, can stay in HVAC ducts and units. Considering this growing body of evidence suggesting airborne transmission as a route of infection, coupled with the knowledge of COVID-19 aerosols, it is crucial that we arm our HVAC system, supporting ventilation and filtration mechanisms to protect building occupants. GBRI's HVAC course educates us on the importance of ventilation, role of HVAC for an ambient indoor environment, shares the research around the pandemic and looks at HVAC specific strategies that will help mitigate the transmission of respiratory infections such as COVID-19.
As many states get ready to re-open businesses and schools, it is imperative that building managers, school superintendents and facility managers are equipped with transmission mitigation strategies while operating their newly opened facilities.
GBRI, formerly Green Building Research Institute is celebrating its 10-year anniversary. It recently announced several scholarships for young professionals and students preparing for LEED Green Associate, LEED AP, or WELL AP exams or seeking continuing education to maintain their credential. The scholarships allow students and professionals to get FREE Exam Prep Materials for LEED Green Associate, LEED AP BD+C, LEED AP O+M and WELL AP.
Learning Hub@GBRI redefines sustainability with 100s of course videos, articles, and training materials from topics ranging from green buildings and LEED, WELL, Energy Modeling, BIM, Climate Change, Biophilic Design, and Corporate Social Responsibility.
Currently, GBRI offers all-inclusive exam prep packages for LEED Green Associate, LEED AP BD+C, LEED AP O+M, and WELL AP Credentials. All-inclusive packages are equipped with everything needed to pass the exam on the first try including 100s of practice questions and mock exams.
About GBRI
GBRI is an online Sustainability Education Provider founded with the belief that the best way to encourage responsible development is to provide resources to the builders, designers, and engineers who are crafting the future. Its mission is to make sustainability resources affordable and accessible to everyone across the globe.
Related Links:
https://www.gbrionline.org/product/the-hvac-factor-protecting-indoor-spaces-from-covid-19/
GBRI's #1 LEED Green Associate, LEED AP and WELL AP Exam Prep Materials are Officially FREE Now with Scholarships!
https://www.gbrionline.org/well-ap-exam-preparation/
https://www.gbrionline.org/leed-exam-preparation/
https://www.gbrionline.org/upcoming-events/
Media Contact
Company Name: GBRI
Contact Person: Michelle Crawford
Email: Send Email
Phone: +1 210-858-7783
Address:1732 1st Ave 20278
City: New York
State: NY
Country: United States
Website: https://www.gbrionline.org