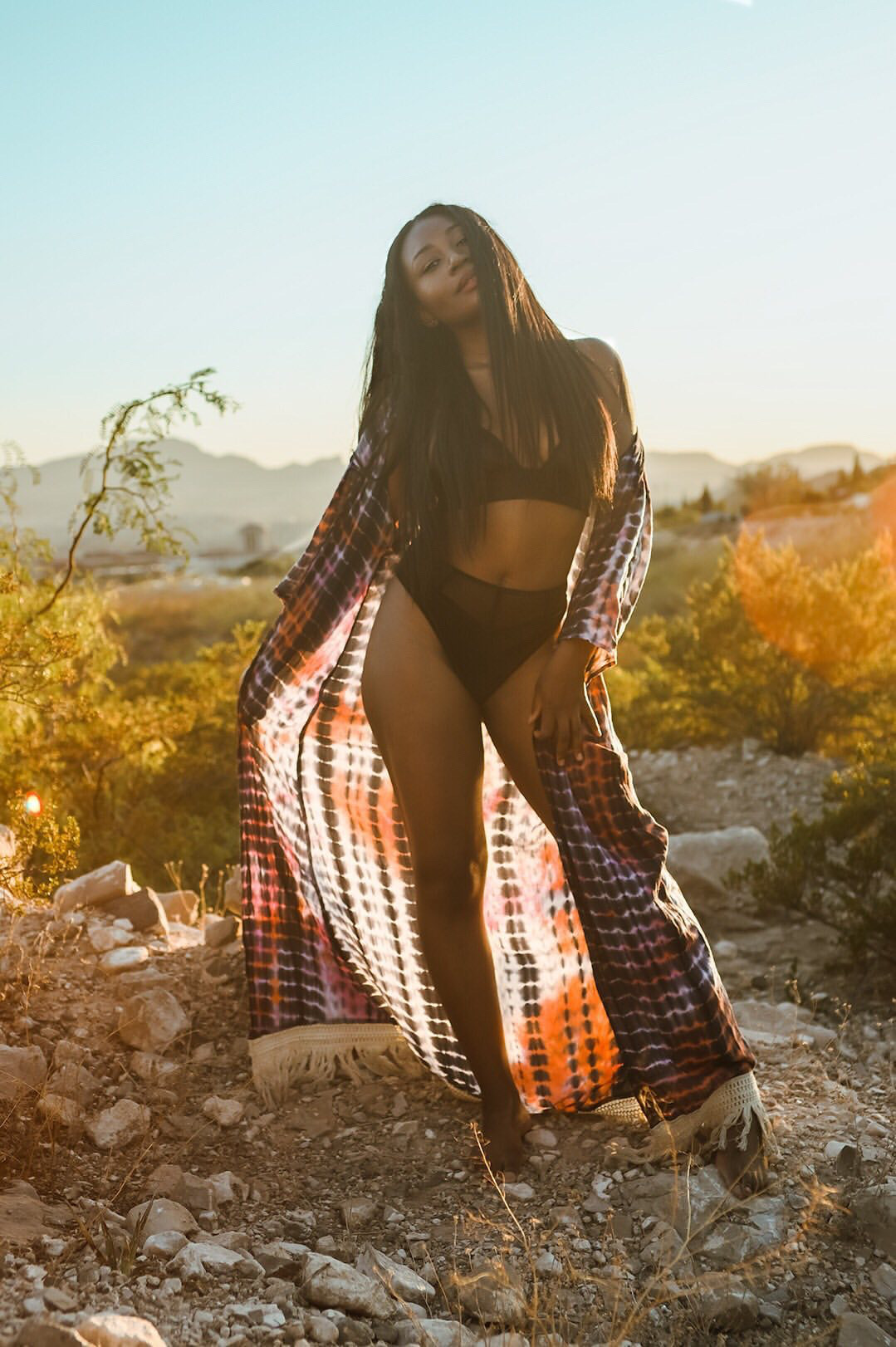 Singer, songwriter, and performer delivers entertainment and an important message to her fans and audiences on a global scale.
Cameroonian-Canadian Erockfor is an international performer. She has boundless talent and a wonderful comeback story — both personally and professionally. Since leaving Canada, and a failed business and marriage behind in 2014, Erockfor has been featured as a singer and songwriter in XONecole, MTV West Africa, Popdust, and The Korea Times to name only a few media outlets. She's called Seoul, South Korea, home for the greater part of the last six years up until July of this year and is focused on teaching others about self-healing, community and self-exploration through her multiple mediums of performance.
"I've been a Burlesque performer. I've sang in packed venues. I've written viral articles. I've designed courses, and I've worked as a journaling facilitator. I've done a lot of with my art besides simply entertain and my next project is no different. I want people to not simple read, hear, or observe my work, I want them to experience it. It should fully envelop the audience. I'm creating an entire universe through my album," said Erockfor.
Erockfor's latest project is an afro-jazz-house album based on the transformation of a caterpillar into a butterfly. "This transformation is very personal to me, as is the album, because it takes the listener from my lowest point — the moment I walked in on a woman on my marital bed — to where I am now: creating art and believing in my gifts wholeheartedly. It's my first full album and it is about the journey of transformation and the healing process that has to occur in order for the metaphorical caterpillar to become a butterfly," finished Erockfor.
While the album is shaping up in concept, title, and debut dates, people around the globe are eagerly waiting for the birth of it, Erockfor having been likened to Erykah Badu, Amy Winehouse and Cyndi Lauper by critics. The album's concept is also based on the viral article Erockfor wrote on Medium.com discussing the power of transformation and healing – especially after a divorce or separation. The power to learn, heal, and move forward is something Erockfor is passonate about – she couples her honesty with an ample dose of compassion.
Erockfor is currently based in El Paso, where she performs every Thursday with some of the city's best musicians. She is, however, planning a return to Montreal, her hometown.
Members of the media are invited to speak with and interview Erockfor on her past efforts, her upcoming album and the various forms of entertainment that she works in. Her personal story is also inspiring and would make for a great artist feature.
Media Contact
Company Name: Erockfor
Contact Person: Magda Ayuk
Email: Send Email
Phone: (470) 685 9408
Country: United States
Website: www.instagram.com/Erockfor