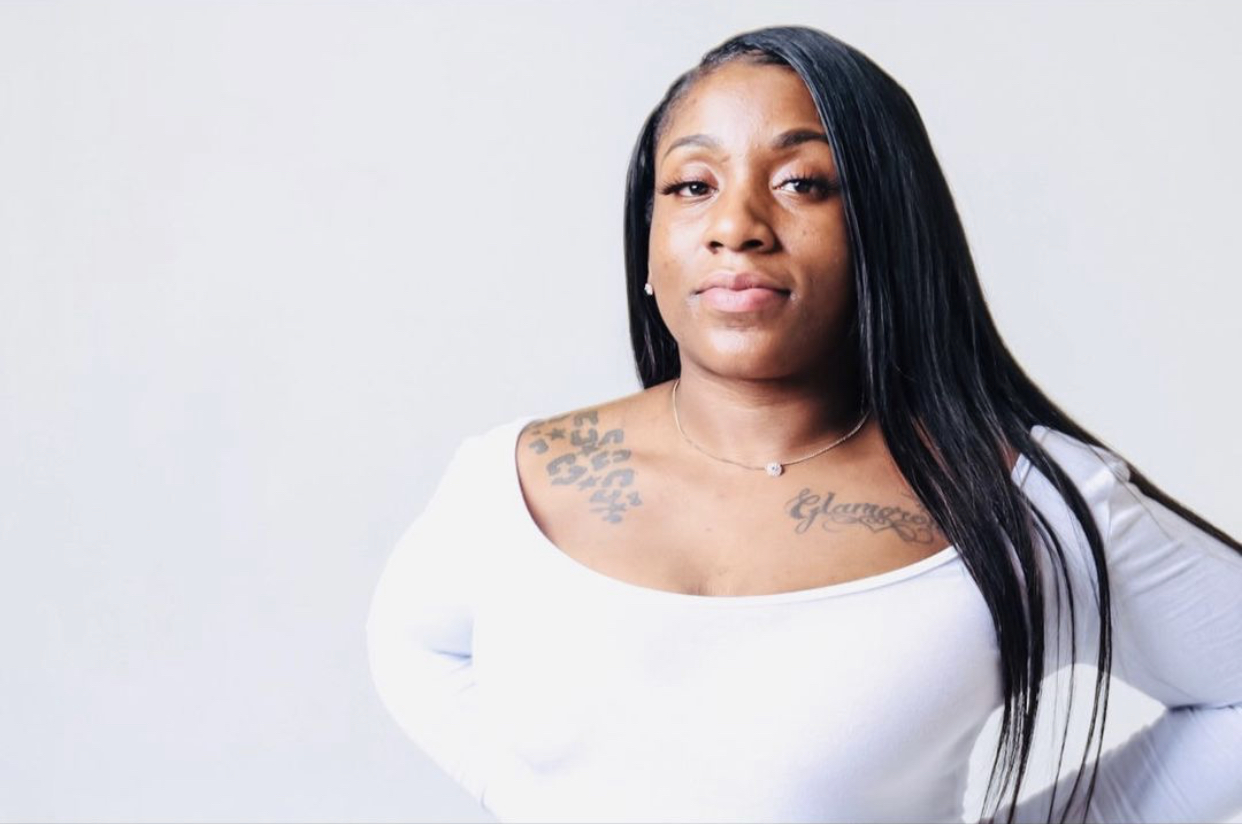 Marchell Freeman owner of Marvelous Styles LLC shares how she moved from a 'regular job' to owning and operating her own business and building her brand
The hair industry is one of the fastest-growing businesses today. Marchell Freeman can attest to this fact through her journey of developing her brand, Marvelous Styles.
With a strong passion for hair, Marchell Freeman took a bold step of faith and launched Marvelous Styles about a year ago. "Working at regular jobs just didn't cut it for me", shared Marchell. In 2005, she got her cosmetology license from Atlanta Technical College and from there she went on to work in various salons in Atlanta. After gaining enough experience and clientele Marchell soon became a mobile hairstylist.
After a while, Marchell decided to take that bold step and walked away from her 9 – 5 job. Today, Marvelous Styles is making its name in Atlanta. "My two wonderful boys keep me motivated & giving them the future they deserve is what pushes me to be great". Freeman believes that she is a role model for her children and she has to give them the future they deserve.
"The most important thing that I did was to stop procrastinating, it was then that I finally made my dreams come true".
Social media, pop-up shops, business cards, and giving away free merchandise along with websites and word of mouth is what Marchell believes really helped her business prosper. "Today I can say that I am truly blessed to have the support from loyal customers, family, friends, & strangers".
Currently, Marvelous Styles has its own hairline selling different textures of hair, edge control, and mink lashes while still providing hair services. All these offerings carry the 'Marvelous Styles' branding.
"I am receiving more appointments to do hair & more orders to ship from my hair and lash collections". For Freeman, being a business owner hasn't been the easiest thing but she strives to make her business as efficient as possible every day. "Being a small business owner isn't always easy but it's worth it".
She looks forward to gaining more opportunities. Recently the brand had its very first photo-shoot. She was very well pleased to see how far she has come and is beyond excited to see what's next to come. She is very much involved in the development of her brand as she works both in the business (doing hair) as well as on the business (developing the brand).
"Every day I am thankful that I created Marvelous Styles LLC & I wouldn't trade it for any other job".
If you want to know more about Marchell Freeman and the Marvelous Styles brand you can find her on Instagram at @Marvelousstylez. If you are in the Atlanta area, contact her. She will come to the comfort of your home conveniently provide you with her services. Her books are open and she is ready to cater to all your hair and lash needs.
Media Contact
Company Name: Marvelous Styles LLC
Contact Person: Marchell Freeman
Email: Send Email
Country: United States
Website: www.instagram.com/Marvelousstylez