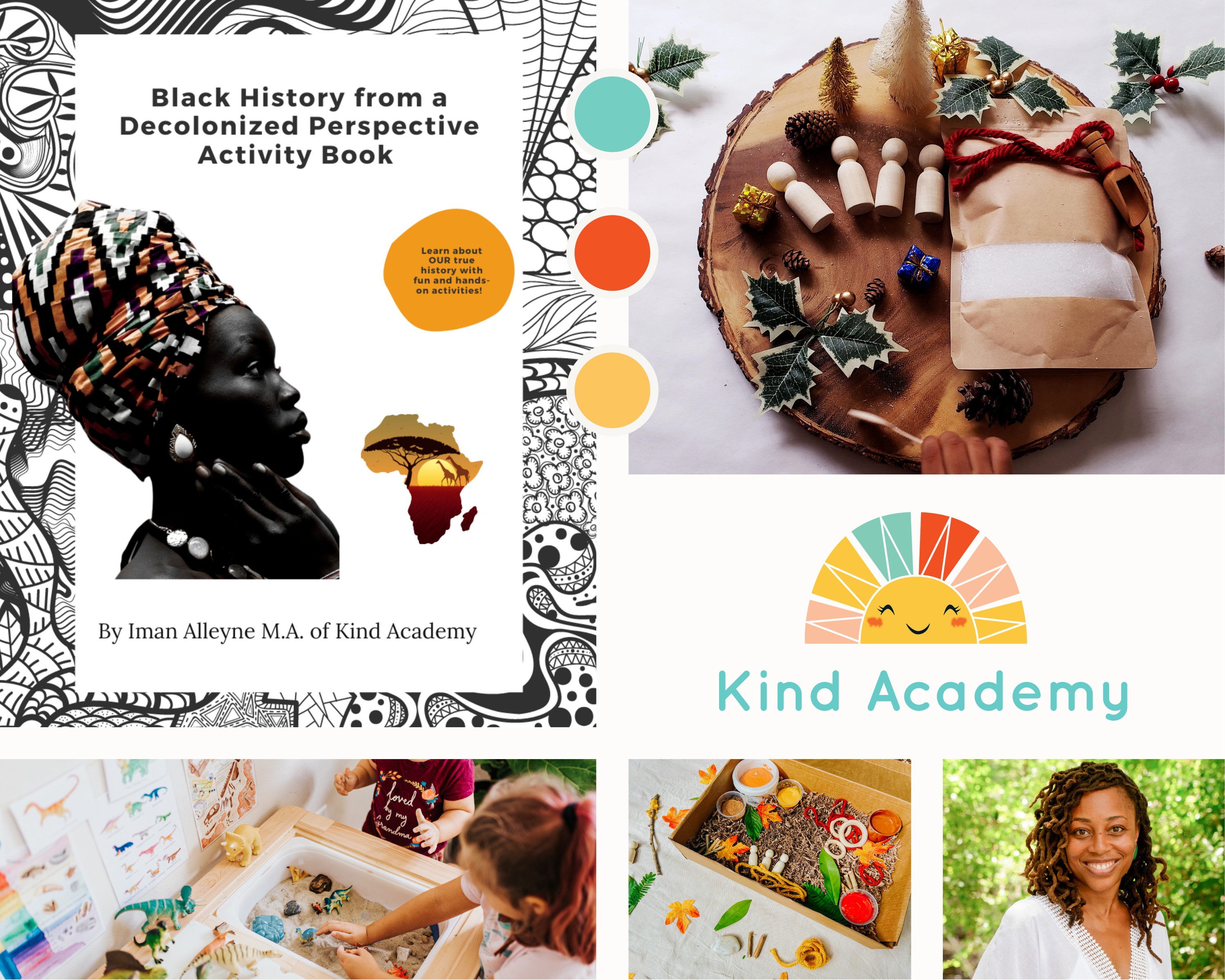 Iman Alleyne has launched Kind Academy as a way to help promote education and delivery of specialized needs to families across the country.
Kind Academy has a focus on nature-based education, a Montessori Curriculum, and Decolonized Education. During early 2020, as the COVID-19 crisis was sweeping the nation, Kind Academy made a pivot to better help and support parents who were adjusting to a home-school education.
"We are here for parents and students. Our program offers a very popular course for students ages 8 and up that teaches Black History. The course is sure to start with Ancient African Kingdoms and the amazing things we have accomplished since the beginning of time; something missing from a lot of textbooks today. We also offer a Progressive Virtual School with a Monthly Learning Kit to go along with classes so parents don't have to worry about the prep work of homeschooling," said a representative for the school.
Challenges associated with home-schooling are growing. Many parents are having to work from home and also teach from home at the same time, making it harder to know where and how to prioritize certain subject matters. Kind Academy offers structure and a supportive solution so parents know where to prioritize and what subject matters are most beneficial. They will also be releasing a Black History Curriculum Guide going on sale December 15th to assist parents and teachers on how to teach this content.
"We are working to move education forward without the standardized hum-drum trials and tribulations associated with other programs. Parents are not paying attention to the innovation challenges with at-home learning. Our learning kits are helping alleviate that challenge and how and what to teach us important. We provide guidance."
Members of the media are invited to do a virtual tour and interview with the school's founder upon qualified request. The Kind Academy wants to help parents understand they have support options and we are a solution to help their children obtain the best at-home education possible.
Media Contact
Company Name: The Kind Academy
Contact Person: Media Relations
Email: Send Email
Phone: (754) 204-8310
Country: United States
Website: www.kindacademy.org