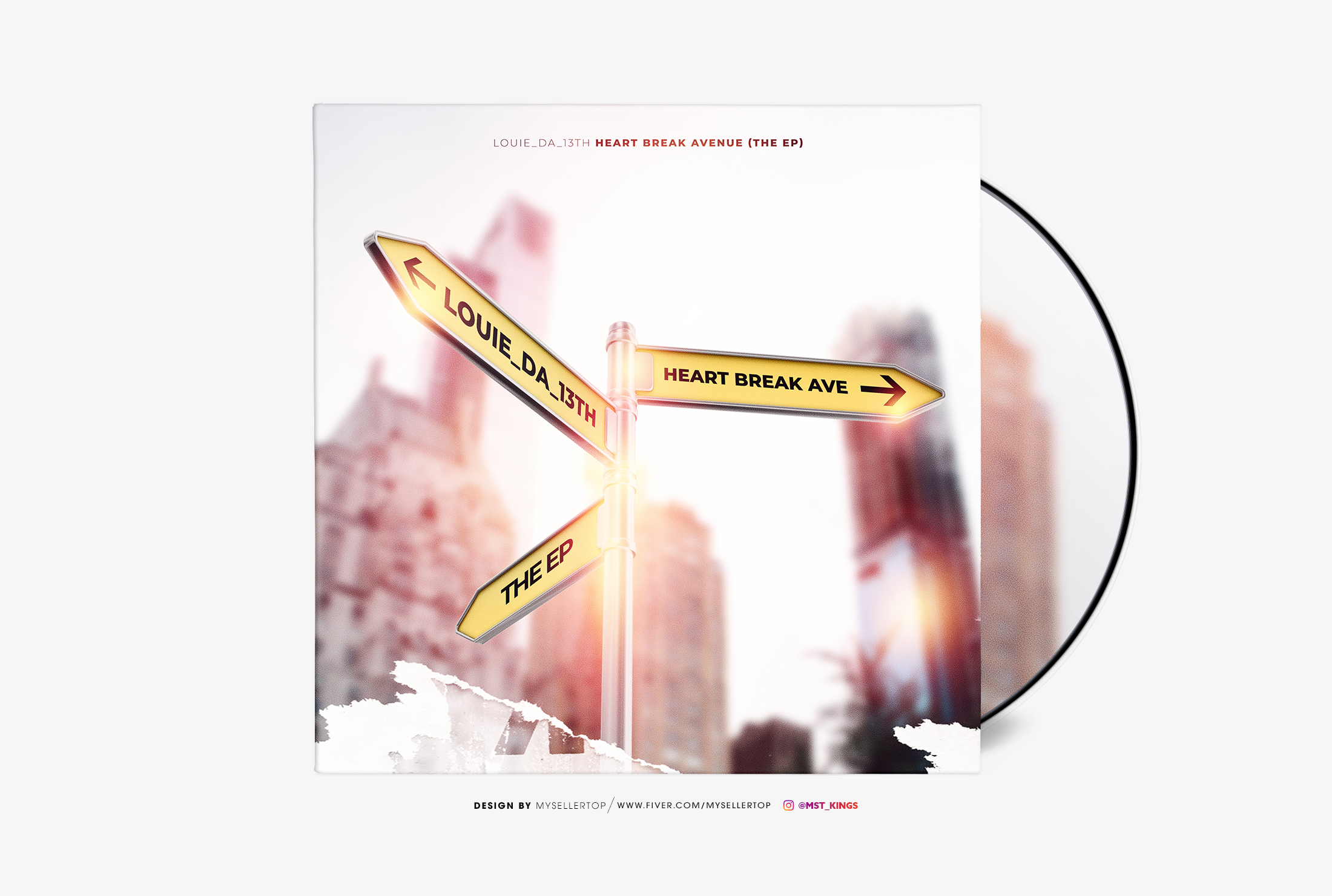 December 8, 2020 – Louie Da 13th, an upcoming new Hip Hop artist from Queens Ny is rocking rap music lovers on Spotify with his debut hit single Call Me, from his project Heartbreak Avenue. The song is a catchy mix of emotions love, honesty, acceptance, and heartbreak coming together in a masterful rendition that showcases the hip-hop artist as a talented and promising new singer. Call Me is a single that you don't want to miss out on.
Louie Da 13th has not allowed the pandemic to subdue him to a state of non-productivity. The hip-hop artist has made the most of the COVID-19 lockdown in the Greater NYC area where he stays to get creative and having a home studio setup gave him a huge advantage to complete his pet project in just a few days.
It is always a refreshing change to hear new voices in HipHop and with Call Me, Louie Da 13th does not disappoint. His style is undeniably captivating and relatable to real-life experiences that seem to be the artist's unique way of engaging with his audience. The arrangement, lyrics and creativity of the EP show how Louie Da 13th is a clever musician with energy and passion that has delivered a real hit in terms of melody, beat, and lyrics. On every front, Call Me appears to be more the work of an experienced musician instead of an upcoming artist who has just debuted an EP.
Louie Da 13th is a new unsigned Indie Rap artist living in Queens New York and has always been passionate about HipHop and Rap from a young age. As an artist with great potential, he has been steadily nurturing his creativity and developing as a musician within the confines of his own home. Through his music, Louie Da 13th speaks on social issues, loss, love, life on the streets, and everyday challenges.
Call Me is an inspiring track that reflects a unique musical style that may become the signature style of Louie da 13th. HipHop music lovers are going to adore the EP and those who want to follow Louis Da 13th can do so on all streaming platforms like Spotify including social media because one doesn't know what Loui Da 13th might have coming next:
https://open.spotify.com/album/7xF3a1myLFvYTJQhIafk6T?si=REawKE7-TTG1jQXxq7CjZw
YouTube: Louie_Da_13th
Twitter: Louie_Da_13th
Instagram: Louiethefuture
Media Contact
Company Name: Louie_Da_13th
Contact Person: Media Relations
Email: Send Email
City: Queens
State: NY
Country: United States
Website: https://open.spotify.com/album/7xF3a1myLFvYTJQhIafk6T?si=REawKE7-TTG1jQXxq7CjZw