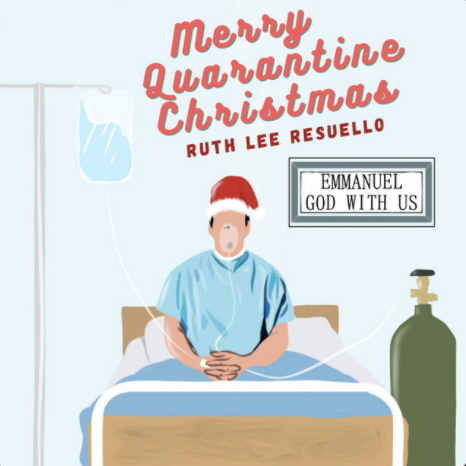 "First discovered on OPM Rising editorial playlist on Spotify, Ruth Lee Resuello writes about the true meaning of Christmas. Despite the trials we are facing, God is with us. She hopes that this song will inspire people affected by the pandemic and not lose hope, but to put our hope in our Lord, Jesus Christ."
The song reminds everyone to be happy and celebrate in this season of love, despite the raging COVID 19 pandemic. No isolation, lockdowns, or depression can stop the joy of Christmas
London, UK – Ruth Lee Resuello has today announced the release of a new song titled "Merry Quarantine Christmas". The global pandemic has taken a toll on everybody in the world, separating families, mandating isolation, and causing depression and untold hardship.
Many people haven't experienced such an unpredictable and uneventful Christmas. With her new release, Ruth Lee Resuello wants to remind everyone that hope is not lost and Christmas is still a great time for happiness and celebration. Even when we feel that the pandemic, the typhoon and flood has taken it all away from us, it will not take away the best gift we have received, which is Jesus Christ, our saviour.
Merry Quarantine Christmas is an inspiring, fun, and soul elevating music that everyone should be listening to at this period. It represents and projects God's love for the world and why he wants the people in it to be happy and celebrate, even with the chaos.
Ruth Lee Resuello is an indie music producer, songwriter, musician from the Philippines. She is a Registered Pharmacist who works as a part-time Pharmacy instructor. She also studied DJ and music production in California, working as a music coach and the owner and CEO of Northern Root Records, an independent record label/recording studio.
Her single titled "Maligayang Pasko Sa 'Yo" was featured on ABS-CBN Global/The Filipino Channel (TFC) 's Indiemand Series on 2015, 2016, 2017, 2019 and 2020. Co-written "Nothing Can Separate Me" of "In Your Name EP" by Victory Worship. She is currently signed under Big Ace Records, an independent record label based in London, UK.
Ruth also owns and runs Northern Root Music, a music school based in her hometown, Tuguegarao City, Cagayan, PH. She utilizes her expertise and abilities to help discover musical talents in kids and young people so that they can achieve their most desired goals.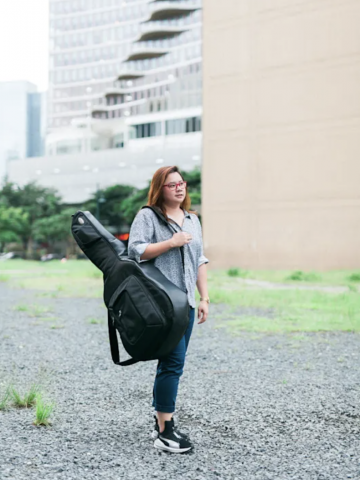 Away from the studio, Ruth Lee Resuello has conducted a fundraising project called "Musika Para Sa Ayuda: Anthem of Hope" music for a cause. On this project, she compiled all her inspirational songs like "If I Have You", "Armor", "Nothing Much" and etc, into an album called "Anthem of Hope" and sold them for $10 per digital copy. Funds raised from this project will be used to cater for all who have been affected by the pandemic, especially those who are quarantined during Christmas eve and the frontliners in the covid ward in Ruth's hometown, Tuguegarao City.
Watch the premiere of "Merry Quarantine Christmas" (Music Video) by Ruth Lee Resuello on the 22nd of December, 2020 at 13:00 (Manila Time) on YouTube.
Distributor: Big Ace Records
Record Label: Northern Root Records
Media Contact
Company Name: Northern Root Records
Contact Person: Ruth Lee Resuello
Email: Send Email
City: London
State: England
Country: United Kingdom
Website: https://www.facebook.com/RuthLeeResuelloMusic/