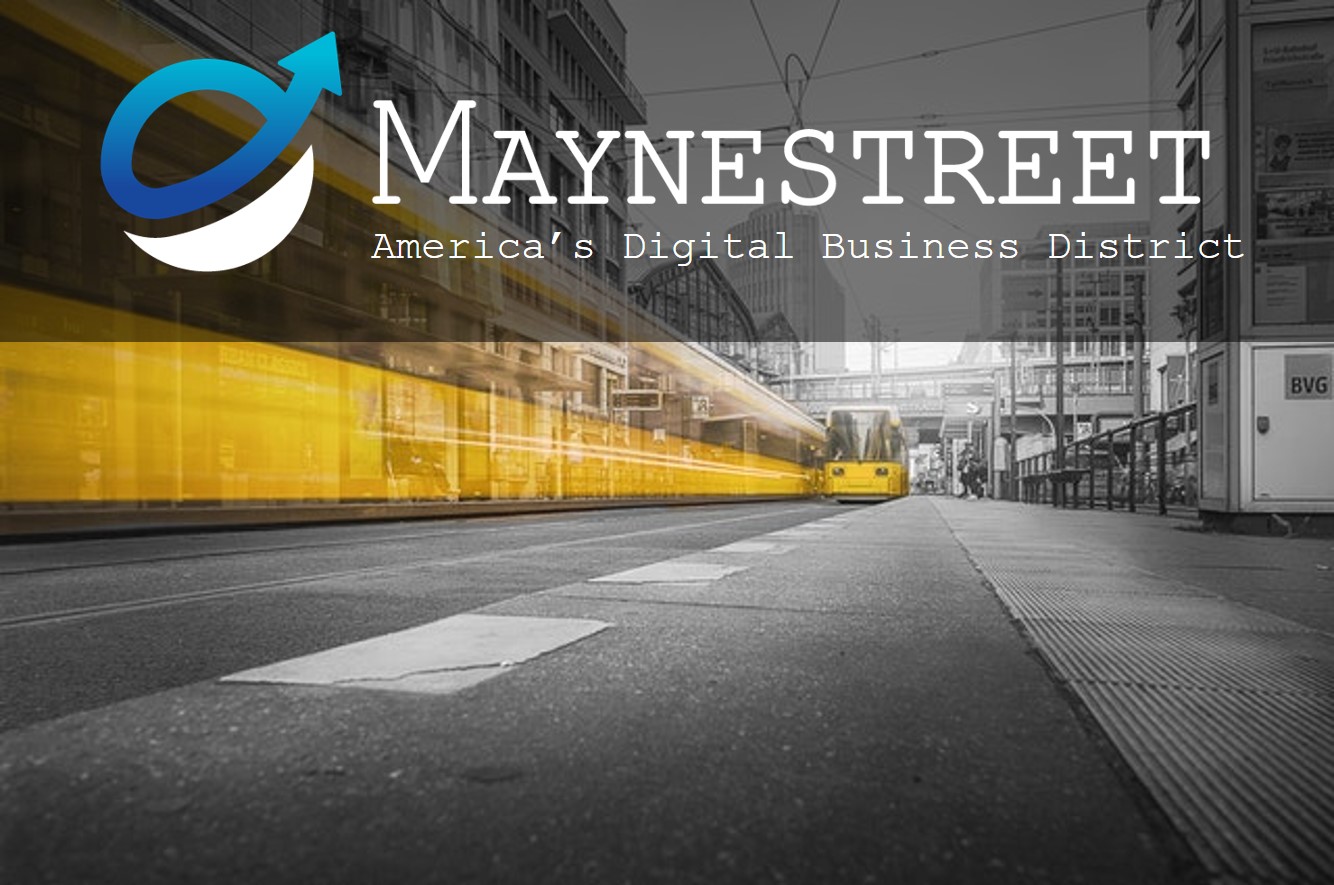 January 4, 2021 – Maynestreet.com, a new platform for online business networking is launching their national system with online meetings in its first 40 cities on January 4, 2021. The low-cost virtual networking events will especially benefit small businesses, restaurants and local business professionals who need to promote their businesses. Maynestreet networking meetings are just $9 and happen throughout the business day.
The ongoing pandemic has hit businesses hard with many struggling to stay afloat or have closed up shop. With the Maynestreet system, small businesses can do traditional business networking from the safety of Zoom to promote their business with other business professionals in their area and on a national scale through the platform's nationwide virtual meetings. The meeting format is focused on creating business introductions by putting candidates in a number of small groups of with 4-10 people. There are no presentations, just live business networking to promote businesses through networking.
The Maynestreet Hosts act as guides to help attendees make quality connections through the group interaction. After candidates meet the people in their groups, the host will move them to another group to meet more people, like a traditional "in person" networking event but on a virtual platform.
Maynestreet Mixers format is similar for networking, but they are conducted as a cocktail social events over zoom or what is commonly known as "Zappy Hours". While the meeting capacity is up to 300 people, the small group format creates an opportunity to meet others in a social group to promote businesses or evaluate if a business opportunity exists before candidates can move to their next groups. If an opportunity exists, candidates will simply have to pass their contact or calendar link through the chat system and follow up after the meeting.
Online business networking may seem like an old concept, but the Maynestreet platform is the only national system for live online business networking. "We wanted to create a new marketing channel for local companies to promote themselves that was Covid-19 and affordable. Many local companies are struggling and need an affordable way to pivot today!" said David Mayne, CEO of Maynestreet.com. "The beauty of networking on Maynestreet is that any business can be instantly digital. We know that local business networking is the most cost-effective way to promote a business and virtual is completely Covid-19 safe."
Maynestreet.com's first meetings are launching in 40 American cities beginning 4th January 2021.
Maynestreet is in America's Digital Business District. #meetmeonmaynestreet
For more information: https://www.maynestreet.com/
Media Contact
Company Name: PIMedia LLC
Contact Person: Debbie Harris
Email: Send Email
Address:780 Florida Street
City: Pahrump
State: NV 89048
Country: United States
Website: https://www.maynestreet.com/