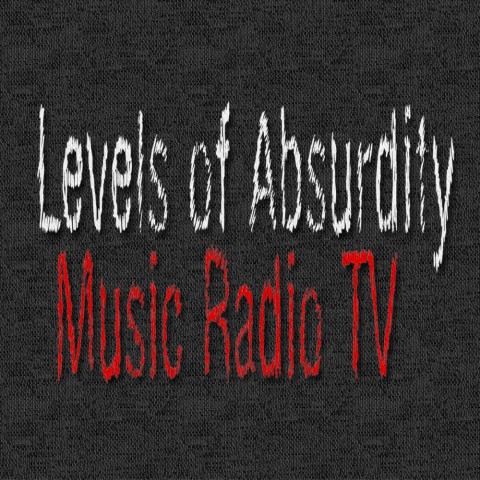 The podcast/ videocast "Levels of Absurdity Music Radio TV" is a treat for all music lovers worldwide. This podcast is based on a unique theme of understanding the music and the philosophy behind it. It gives the listeners a better understanding of the song they are listening to and the psyche with which the artist has created the song. It helps the listeners connect with the artist and his songs on a much deeper level. With this out of the box podcast format, the host, Eris Fellmeth, has been winning many hearts ever since the launch of "Levels of Absurdity Music Radio TV".
The First episode of the podcast "Levels of Absurdity Music Radio TV" went live recently, on December 29, 2020. As of now, there are a total of two episodes to this podcast, with many more episodes on their way to getting released. Hosted by a multifaceted artist and an exceptionally talented host, Eris Fellmeth, this podcast features different guests for each episode. These guests include established artists who tell the listeners about a song that they have released, along with the story behind that song.
Telling about the format of the podcast, Eris says, "Each episode is comprised of one song as well as an interview with the musician who had written that song. Here we dive deep into the content and philosophy held within the song, both lyrically and musically."
The first episode of the podcast is titled "Fellmeth – Paradigm". As the title suggests, this episode is about the host's solo Project, Fellmeth, and a song from his solo project that he recently released called "Paradigm". In this episode, Eris tells his listeners about his music and how he channelizes his aggressive emotions in the right direction to come out with powerful music.
Eris is his biggest critic. He listens to his songs just like he would listen to any other song by any other artist and try to find out what is working for him and what is not. His honesty and candidness are what kept the listeners hooked throughout the twenty minutes episode.
For the second episode released on January 1, 2020, Fellmeth invited his friend and talented musician, Chris. The chemistry between the guest and the host in this episode is remarkable.
"Levels of Absurdity Music Radio TV" is a fun podcast to tune into after a long day at work. It is lively and boisterous, yet inspiring and informative.
Listen to "Levels of Absurdity Music Radio TV" now on leading streaming platforms through this link.
Media Contact
Company Name: Bio Music Productions
Contact Person: Eris Fellmeth
Email: Send Email
Phone: +49 (0) 171 205 4674
Country: Germany
Website: biomusicproductions.com/levelsofabsurdity