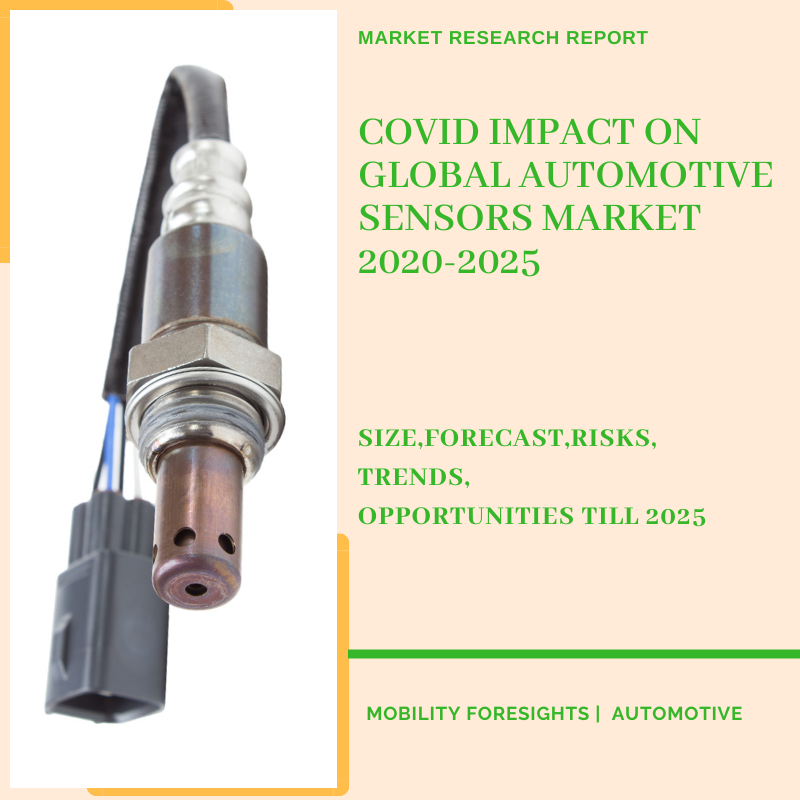 Powertrain sensor holds the largest size in sensors market since they comprise of almost every type of sensor.
Passenger cars dominate the market based on the vehicle type as the sensors in these cars help enhance the safety and comfort of the passengers than any other vehicle.
Infineon Technologies has completed acquisition of California based Cypress Semiconductor helping Infineon to expand its reach to ADAS components.
Among the type of the sensors used the position or the level sensors have been the leader in the market. Since these are found in most of the components such as engine, chassis transmission, brakes to determine gear, throttle, pedal and steering wheel positions.
Europe's move to make 9 driver safety requirements to be mandatory by 2022 will potentially boost the sensors supporting ADAS application in passenger cars.
Minda Industries from India is to partner with US based Sensata Technology to develop wheel speed sensors in India and South Korea.
Indian government has mandated the implementation of features of ADAS in passenger vehicles in July 2019, also for the commercial vehicles by end of April 2020.
Download sample- https://mobilityforesights.com/product/global-automotive-sensors-market/
US market holds the major chunk of share in the global market. The stringent regulations regarding driver's safety and the constant R&D investment on automation in driving are driving the US market.
Veoneer Swedish auto-tech provider with the help of FLIR systems is incorporating the thermal sensing cameras in level 4 autonomous vehicle.
JK Tyre has launched Treel Sensors, a Tyre Pressure Monitoring System (TMPS) one of the first high-tech moves towards 'smart tyre' in Indian market.
Chinese electric car maker from China has incorporated 3D Time of Flight (TOF) sensors inside the cockpit made by P MD Technologies from Germany. It is used to measure the time required for the camera light to bounce back of an object.
China with highest population of electric passenger vehicles will drive the sensors market as they need more sensors than traditional vehicle as the telematics in EV demand more sensors.
Nikon in a partnership with US based Velodyne Lidar, has started mass production of Lidar sensors for the latter.
Download sample- https://mobilityforesights.com/product/global-automotive-sensors-market/
COMPANY PROFILE
Bosch GmbH
Delphi Automotive
Denso Corporation
Valeo Pvt Ltd
Continental AG
Infineon Technologies
STMicroelectronics
Sensata Technologies
Texas Instruments
THIS AUTOMOTIVE SENSORS MARKET REPORT WILL ANSWER FOLLOWING QUESTIONS
Automotive Sensors Market size and Forecast (Subscribers and $Million), by region, by application
Average B-2-B price for Automotive Sensors Market, by region, per user
Technology trends and related opportunity for new Automotive Sensors Market tech suppliers
Market share of leading vendors, by region,
Coronavirus impact on Automotive Sensors Market earnings
Media Contact
Company Name: Mobility Foresights
Contact Person: Kunal Roy
Email: Send Email
Phone: +1-315-675-4056
Address:HAL 2nd stage 204,56/2
City: Bangalore
State: Karnataka
Country: India
Website: https://mobilityforesights.com/