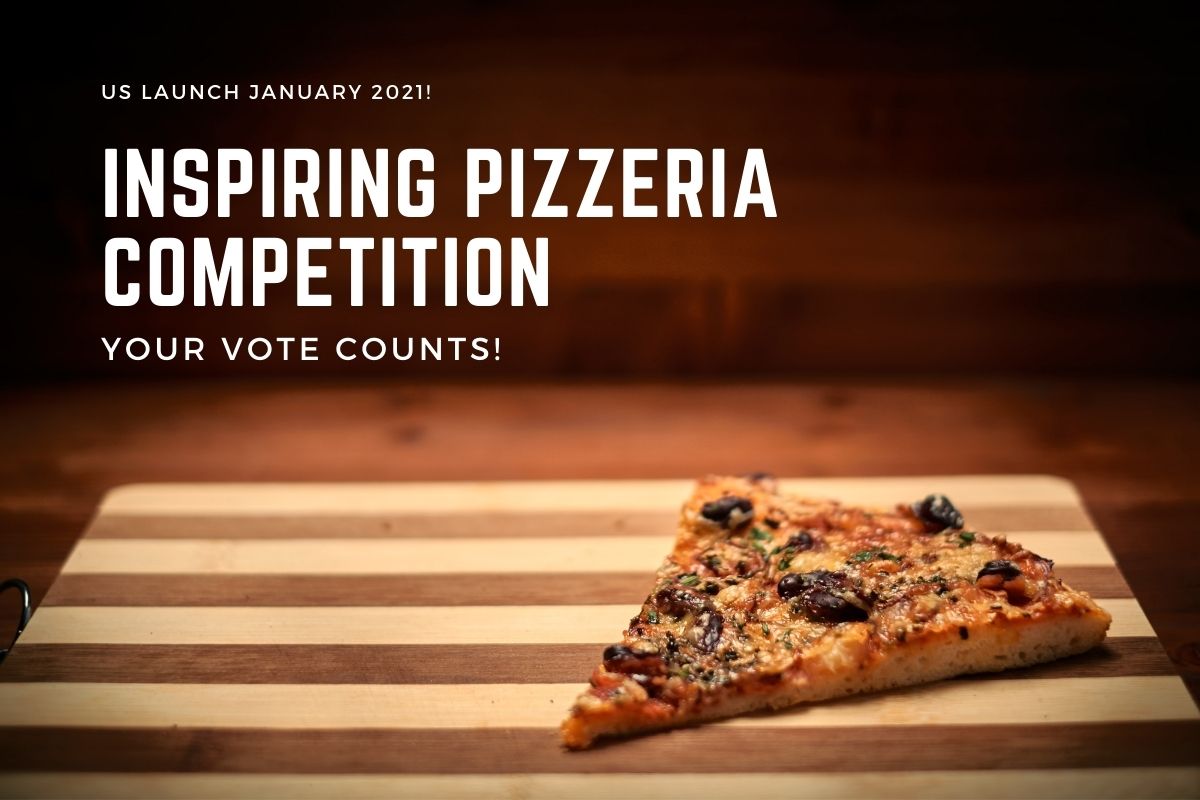 "We are very excited to announce the launch of the 'Inspiring Pizzeria' competition which has been in our plans for some time. It's a great opportunity for the countries best pizzerias to show case their restaurants and for aspiring home pizza chefs to find the best places for inspiration."
Online pizza-making resource, Amazing Homemade Pizza, announces the launch of 'Inspiring Pizzeria,' a USA nationwide competition to find the most inspirational pizzerias in each city
In a bid to reward pizza makers and lovers across America, Amazing Homemade Pizza has today announced the "Inspiring Pizzeria" competition to find and recognize the most memorable vendors across all towns and cities. So far, the announcement has been greeted with warm cheers as it promises lots of excitement. Not only will the judges assess the taste of the pizzas on display, but they will also take into cognizance the experiences created by the pizzerias on show.
"We are very excited to announce the launch of the 'Inspiring Pizzeria' competition which has been in our plans for some time. It's a great opportunity for the countries best pizzerias to showcase their restaurants and for aspiring home pizza chefs to find the best places for inspiration," said Jason McKnight.
Pizza remains one of the most sought-after snacks or meals as the case may be in the world. The popularity of pizza has transcended borders to become the favorite meal of millions of people across the globe. However, Amazing Homemade Pizza, led by Jason McKnight, a pizza lover, and amateur cook, is looking to take the pizza experience a notch higher. This claim has been recently substantiated with the launch of a competition to search for top pizzerias and chefs in the United States.
'Inspiring Pizzeria' is launched in line with the platform's goal of helping people learn how to cook restaurant-quality pizza in their own home, considering that this often starts with an experience somewhere in a pizzeria. The competition will commence in January, with the train moving across each city and town to find the most inspirational pizzerias. The pizzerias with the highest votes will be shortlisted for the finals, with 5 pizzeria restaurants emerging from each location for the national finals. Consequently, pizzerias would have to canvass for votes from their customers, which should not be hard work if they have been delivering a fantastic experience.
For more information about 'Inspiring Pizzeria' and other initiatives from Amazing Homemade Pizza, please visit – www.amazinghomemadepizza.com.
Media Contact
Company Name: Amazing Homemade Pizza
Contact Person: Jason McKnight
Email: Send Email
Country: United States
Website: http://www.amazinghomemadepizza.com/