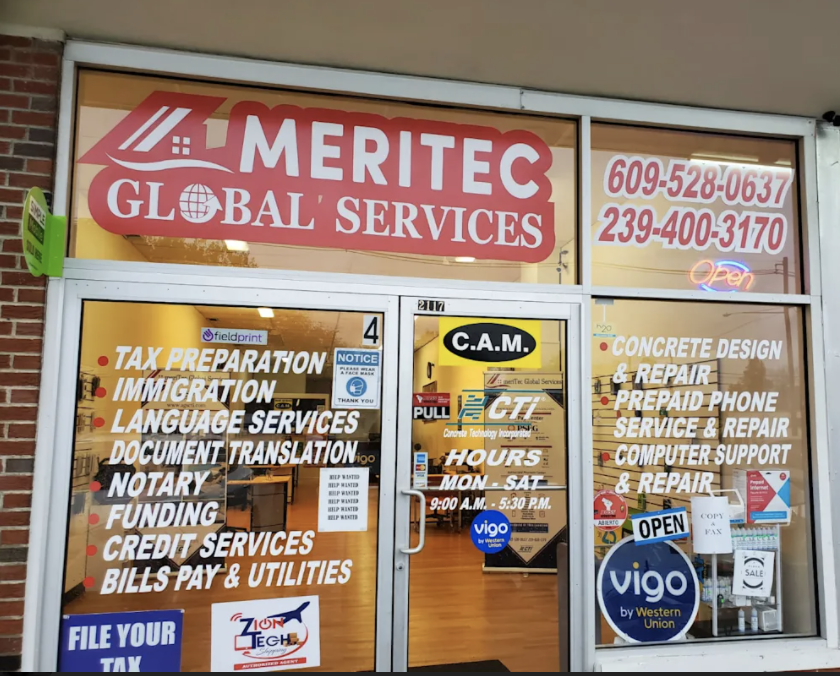 January 08, 2021 – Ameritec Global Services is now right here in Hamilton Township, New Jersey. The tax filing and consultancy service is a trusted name in Florida and New Jersey for all matters related to taxation, preparing and filing returns, and other related services. With the growing demand for its services and to make professional tax experts accessible, Ameritec Global Services has opened a new office in Hamilton Township, NJ.
"We are very pleased to announce our new office in Hamilton Township. We will bring our expertise and passion for tax preparation and management closer to residents of Hamilton Township and its surrounding areas, with an easier and faster access. We are grateful for this new location and plan to achieve great results in little or no time," said a spokesperson for Ameritec Global Services.
There is more good news for Ameritec's clients, as they can now receive virtual filing services too! The virtual tax filing service means clients get direct access to tax experts right from their home. The service is also faster, with no time wasted during office visits, while also safer with social distancing and no outdoor travel.
There is another surprise, as Ameritec Global Services has announced it will offer a cash advance of up to $6,000. "In the spirit of an amazing new year, we are also offering a cash advance of up to $6000 to help you get the tax refunds quicker," said the spokesperson.
For all tax-related matters in New Jersey and Florida, Ameritec Global Services welcomes inquiries for tax filing, tax preparation, and management. The firm keeps the needs of its customers at the center and delivers its best to obtain the desired results for every client.
About
We are a professional group of tax experts that has been serving clients in Florida and New Jersey since 2010. Having existed in the industry for almost a decade, we are seasoned, tested, and trusted to deliver top-notch and cutting-edge accounting and tax services for our customers.
Visit us at www.ameritectax.com
Media Contact
Company Name: Ameritec Global Services
Contact Person: Media Relations
Email: Send Email
Phone: 239-400-3170
Address:2117 Nottinghamway
City: Hamilton Township
State: New Jersey 08619
Country: United States
Website: http://www.ameritectax.com