Business or individuals planning to set up a website to sell their products or services are advised to contact ViserLab for quality and budget-friendly services.
ViserLab is a well-known name as professional web development and digital marketing company located in London. Specializing in providing WordPress, web hosting, PR services, SEO, PPC, templates, Advertising, logo designing services and reputation management at affordable price to its valued clients across the globe. With the years of experience in this field, this company has an expert team of developers and digital strategists which uses latest technologies and best practices to develop custom website which enlarge user engagement. Their in-house experts team has skills in developing eCommerce products, engaging digital products and services and digital marketing. They always committed to provide best Services to its customers. These professionals are efficient enough, and delivers work that is testament to both clients' business and their skills.

ViserLab's Search Engine Optimization services have benefited both small and large business firms. Indeed, it has enabled all types of businesses to remain competitive without necessarily spending thousands of dollars per year on advertising. These Professional search engine optimizers can take a website with virtually no traffic what so ever, and create a program that will drive traffic towards that website within a matter of days. They use various internet technology techniques unknown to the common person and understand the programming code and algorithms that are essential for SEO. They bring a wealth of knowledge, experience, and personal service to help a website move up the search engine rankings.
This company's reputation management specialist plays an important role in managing the reputation of the clients' website and build a stronger relationship with their target customers. These professionals use strategic internet marketing techniques to promote positive content and neutralize the negative reviews about the business. They monitor and addresses everything that is written about the customer's website or business, online. They deploy unique processes that includes promotion of positive content, including new content and creating social media profile, addressing negative remarks on diverse internet media, and active involvement in social media via forums, social networking, and blogs. The spokesperson said that can offer clients the information on how to measure or track their online reputation.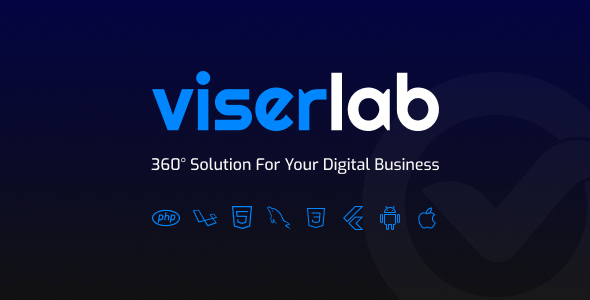 These digital marketing professionals provide specialized services to clients with respect to online marketing. They are responsible for setting up the clients' online marketing campaigns as required by their niche business. They analyze and ascertains the channels required to market their business and brand. They then define the marketing strategy, which would help customers achieve the objectives of success and growth. These professionals as well ascertains how the website should be optimized for the search engines so that it ranks highly.
About ViserLab
ViserLab is an online company specialized in web developing. They have physical offices as well as online office where it serves its clients. They offer different development packages in relation to web development. Their highly educated experts stand tall among the experts from other companies. Their services are all round and cheap as well.
Media Contact
Company Name: ViserLab
Contact Person: M. Sabrin
Email: Send Email
Address:27, Old Gloucester Street
City: London
State: WC1N 3AX
Country: United Kingdom
Website: https://viserlab.com