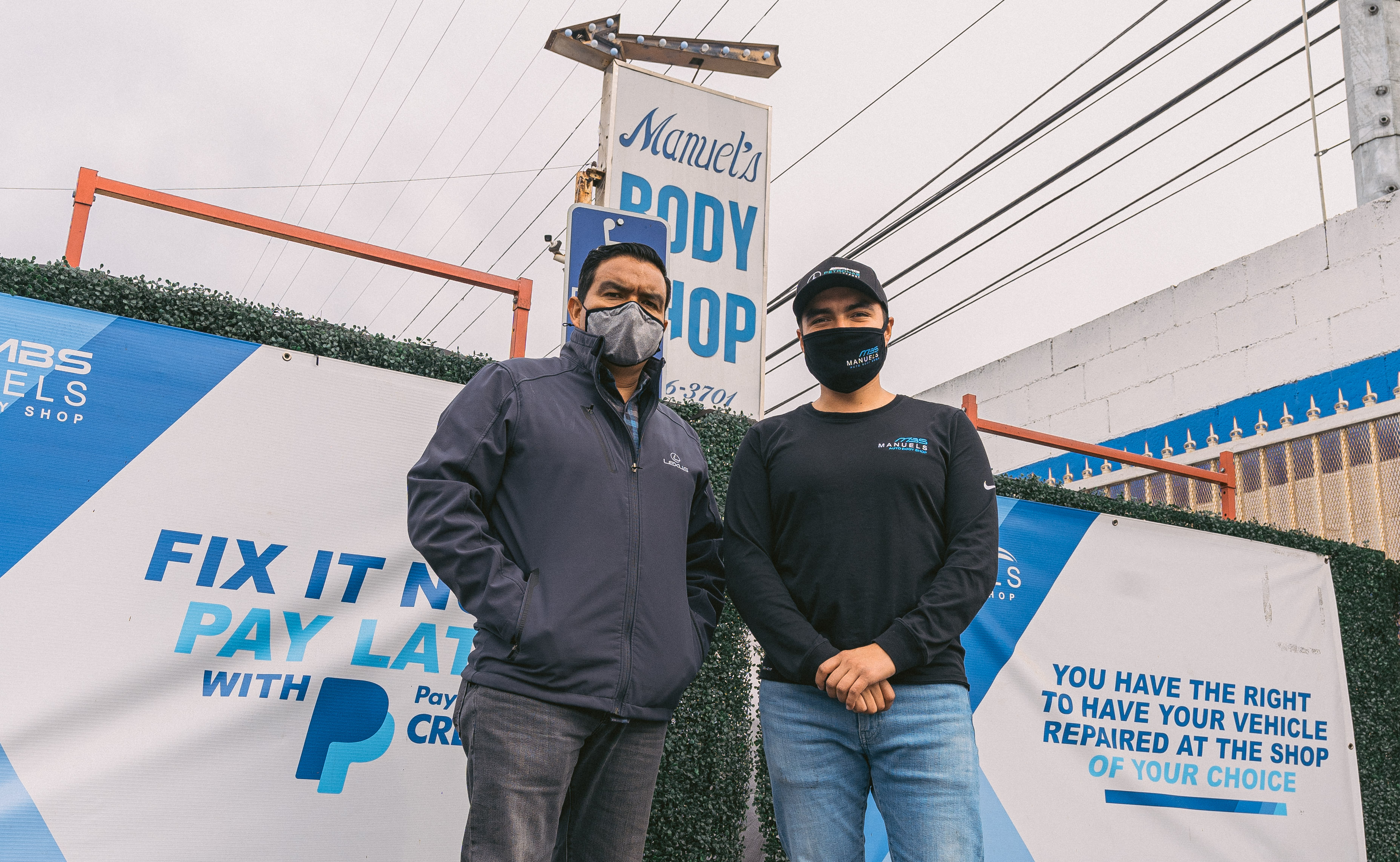 Leading Culver City-based auto body shop, Manuel's Body Shop, continues to garner reviews from customers even as the pandemic ravages
Manuel's Body Shop currently ranks one of the best auto body shops in Culver City. The company easily ranks top on Google Maps and the search engine page results when using the "body shop culver city" keyphrase.
Manuel's Body Shop, otherwise known as 'MBS,' has been in the automotive business since 1970 and the company has continued to deliver an amazing experience to customers, even through the current pandemic.
The family-owned body shop is widely renowned in the community and only continues to grow stronger, with features that have stood the company out over the years. MBS takes safety as the main priority of their service delivery. Consequently, the auto body shop continues to adhere strictly to COVID-19 safety protocols while keeping its doors open despite the pandemic, ensuring that customers and employees remain safe.
Measures put in place include compulsory wearing of masks, deep cleaning of facilities, social distancing, constant sanitation, drop-off/pick-up options, and sticking to the goal of limiting person-to-person contact while repairs are being done. In a similar vein, multiple off-site estimates were made available via the website, emails, and text, ensuring that customers do not have to come to the shop for an estimate.
It has been over five decades of delivering premium quality work to customers in and around Culver City, with clients always coming back for additional bodywork done while also recommending the service to a friend or family member. The company has also continued to enjoy rave reviews on Yelp and Google.
MBS has proven to be more than just an auto body shop, as the company lends its voice to societal issues, including the Black Lives Matter issue. Certain social injustices ensued in 2020 and MBS has stood in solidarity with those affected by systemic racism.
Manuel's Body Shop has a strong belief in equality and upholds this daily, with the homely ambiance welcoming customers upon entering the doors of MBS. Customers enjoy optimum respect and fair treatment, irrespective of race, nationality, faith, or gender.
Manuel's Body Shop also helps customers by providing them with financial options, especially considering the pandemic and current economic status of the United States. Consequently, MBS continues to offer 'fix now, pay later,' installment plans. The company has also partnered with Paypal and Affirm to provide multiple options to customers.
MBS continues to remain an industry leader in the community and customers can only expect new ideas and innovations from the brand.
For more information about the finance options available and other innovative solutions offered by Manuel's Body Shop, please visit – https://manuelsbodyshop.com/.
Media Contact
Company Name: Manuel's Body Shop
Contact Person: Freddy Robledo (Owner)
Email: Send Email
Phone: (310) 836-3701
Country: United States
Website: https://manuelsbodyshop.com/