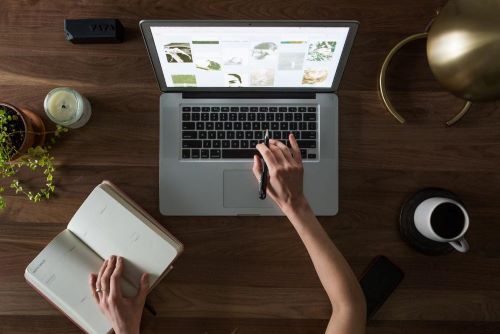 For readers looking for the latest news headlines, primarily in the fields of technology, the internet, business and consumer retail, visit EarnWithSocial.ca – Canada's trending news portal.
Earn With Social is a news headlines portal with an emphasis on consumer behaviour and social sharing. The website offers the latest technology and internet headlines, making sure its readers are up to date on topics going viral. Companies such as Facebook, Apple, Google and Tesla constantly make the headlines with new products and technologies all the time. A well designed news portal with the latest technology news will help viewers keep up to date on new trends online.
Given the COVID-19 pandemic, companies will also want to learn about new trends in business. For example, there are new products and services to help people with working from home. The societal changes resulting from the changes to the workplace are also often discussed. It is important to keep up to date on new changes and insight resulting from changes in the way we work. Earn With Social lets readers learn about all the latest news about workplaces and businesses.
Social sharing is encouraged on Earn With Social. At the bottom of each headline are a variety of social sharing buttons, making it easy for readers to share what they read on Facebook, Twitter, Instagram, Pinterest and other social media channels. The theme of the site revolves around human behaviour, particularly as it relates to consumerism, and this underscores the types of content available.
The pandemic has given rise to a lot of new technology, but a one-stop news aggregator makes it easy to discover the latest headlines all in one place. The design and layout of the portal is aesthetically pleasing, making it easy to stay on top of current trends and innovations. If you're interested in following the latest in technology, business, retail, the internet, new gadgets and consumer behaviour, you can find it all on EarnWithSocial.ca – the latest social sharing news portal.
Media Contact
Company Name: Earn With Social
Contact Person: Media Relations
Email: Send Email
Phone: 518 308 8882
Country: Canada
Website: https://earnwithsocial.ca