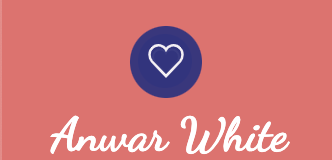 Thanks to coach Anwar White, single women who are looking to build long term relationships with their soulmates can now learn precisely how to go about it with his coaching program, titled Get Your Guy Coaching.
Get Your Guy Coaching is not just a 'say this, do this' experience, it also offers women helpful pointers on how to heal their hearts, date effectively, and drive new relationships to the next level. With Coach Anwar's expert mentoring and coaching, women can learn to be more optimistic and confident in their contribution to a relationship.
While some people enjoy casual relationships, there are many who fancy the opportunity to meet a prospective life partner to build a future with. Either way, it is crucial that one knows how to act and what to do at certain points during courtship. This is important because even potentially great relationships can breakdown due to lack of confidence, self-sabotage, unhealed childhood wounds, and in several cases, the inability to send the right signals when due. Through expert coaching, Anwar White intends to help more women find and keep the men of their dreams, especially for smart and successful women who have always focused on school grades and work all of their lives.
Get Your Guy Coaching is wired to help women deal with the aftermath of attracting or finding a man. Coach Anwar has a ton of game plans and strategies ready to help women connect immensely with their men and ensure that their relationships can lead to marriage or last long term. Working with Coach Anwar also exposes women to tips on how to master the art of dating, the subtle art of flirting, appropriate and tactful texting, and how to make conversation that connects, or basically exhibiting the correct behavior that will attract a man into making a commitment. Coach Anwar also helps those yearning for the bond of a relationship but are unable to move forward due to some post-trauma from previously failed relationships. To those who feel stuck in life when it comes to relationships, Coach Anwar says, "Let's get you unstuck! You have a ton of life to live and life is surely better when you are lovingly sharing it with someone you love."
The Get Your Guy Coaching program takes dating beyond the conventional idea of hookups. Coach Anwar White is also the creator and host of the podcast "The Get Your Guy Coaching" Podcast that helps smart and successful women increase their confidence when they meet eligible men and create a thriving relationship.
Relationship coach Anwar White is the founder of the Get Your Guy Coaching program that addresses the issues preventing single women from getting a perfect match and keeping him. Anwar White is a results-oriented dating and relationship coach who has a 90% success rate in helping many successful women find their right partner and enter a long-term relationship within six months of working with him. Get Your Guy Coaching also offers free webinars and free consultation.
Media Contact
Company Name: Get Your Guy Coaching
Contact Person: Anwar White
Email: Send Email
Phone: 510-921-7409
Address:8452 Linda Shore Dr. N
City: Southaven
State: MS 38672
Country: United States
Website: https://www.getyourguycoaching.com/