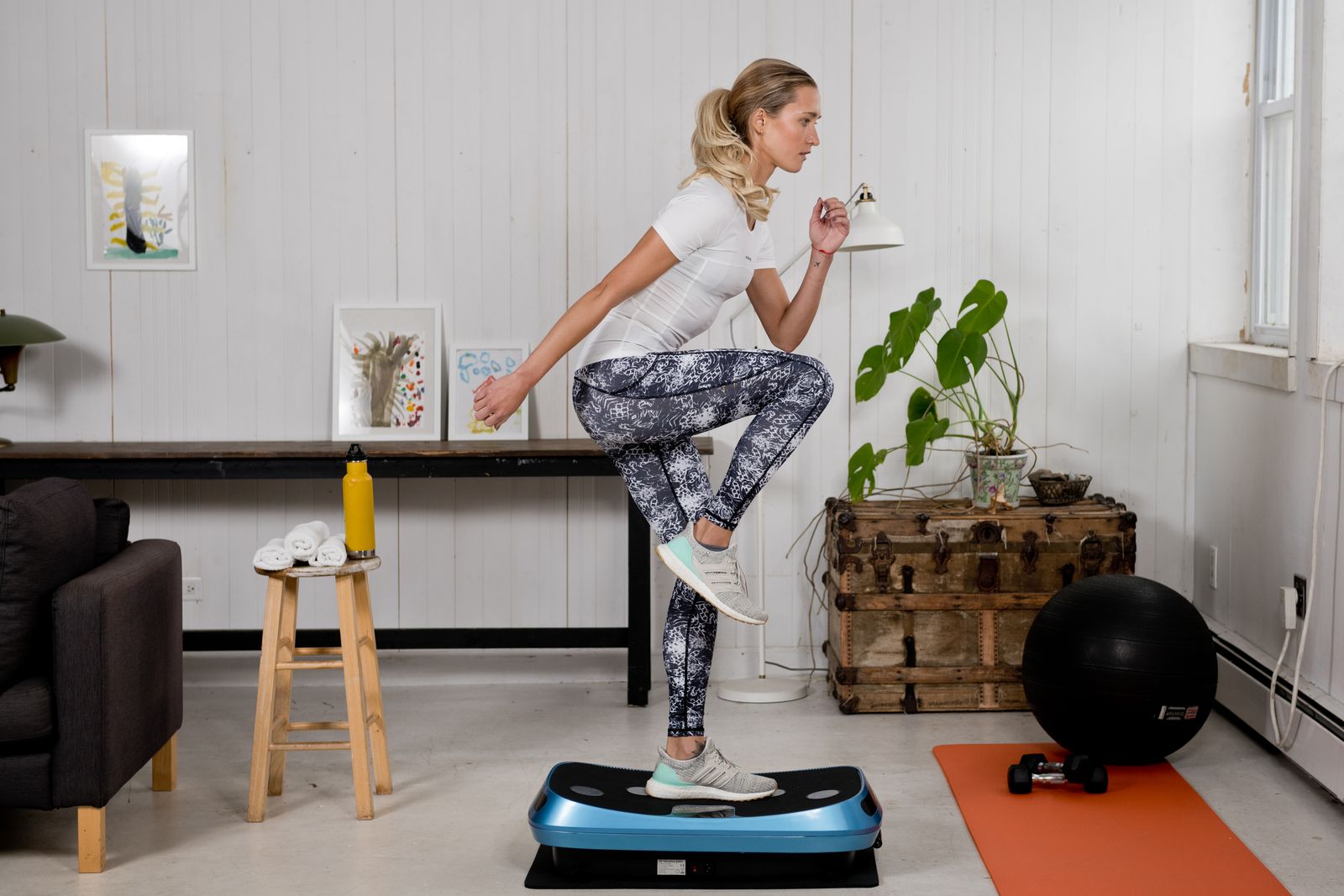 "The Rumblex 4D vibration platform is fully loaded and able to provide an effective workout, boost recovery, and aid in pain reduction!"
The Rumblex 4D is the most comprehensive vibrating platform on the market. Whether the goal is to lose fat, tone muscles, build strength, recover from an injury or surgery, or relieve chronic pain, there is no better choice than the Rumblex. LIfepro provides a combination of oscillatory and lateral movements, speed settings ranging from 1-60 and 3 robust motors to deliver the four-dimensional therapeutic vibrations for the ultimate workout and rehabilitation experience.
With so many vibration plates on the market today, it's hard to choose the right one. That's why Lifepro wanted to showcase the Rumblex 4D vibration plate, which is part of the Lifepro Rumblex Series and offers a wide range of benefits to keep consumers active and healthy.
This state-of-the-art whole body and multidirectional vibrating platform calms the nervous system while greatly improving bone density and strengthening core for greater balance. Set the pace and choose from either a gentle or intense vibration while the Rumblex keeps up session after session so that anyone can get all the benefits of a therapy session from the comfort of home! And while other vibrating platforms make use of either oscillatory (up-and-down) movements or lateral (side-to-side) movements, the Rumblex 4D utilizes a combination of the two, with pulsating movements also thrown into the mix. With speed settings from 1 to 60, get ready to experience an intense workout that targets all muscle groups.
Lifepro wants to make the recovery journey as simple and convenient as possible. As such, Lifepro has spared no expense when it comes to the Rumblex. Get ready to take any workout to the next level with resistance bands, an exercise mat, built-in Bluetooth speakers to get hyped up with favorite music, an easy-to-use remote watch and even built-in lights to really get pumped up! Also included with all Lifepro products is the Guiding Angel program which offers real, LIVE support – plus access to a comprehensive library of hands-on training videos to help get the most of Rumblex.
With its unique curved design, balance training is also made to be so much easier on this platform. So whether it may be working on sculpting arms, tightening abs, strengthening back muscles, or toning legs, relief is felt from the get-go. Consistent, repeated use builds up muscle tone and provides a greater range of motion to recover progressively, ultimately providing an overall full-body wellness. Get ready to enhance workouts and recovery sessions, be sure to check out the Rumblex 4D vibration platform from Lifepro.
Media Contact
Company Name: Lifepro
Contact Person: Joel Gottehrer
Email: Send Email
Phone: (718) 840-7246
Country: United States
Website: https://nutritionretail.com/featured-item/lifepro-fitness/