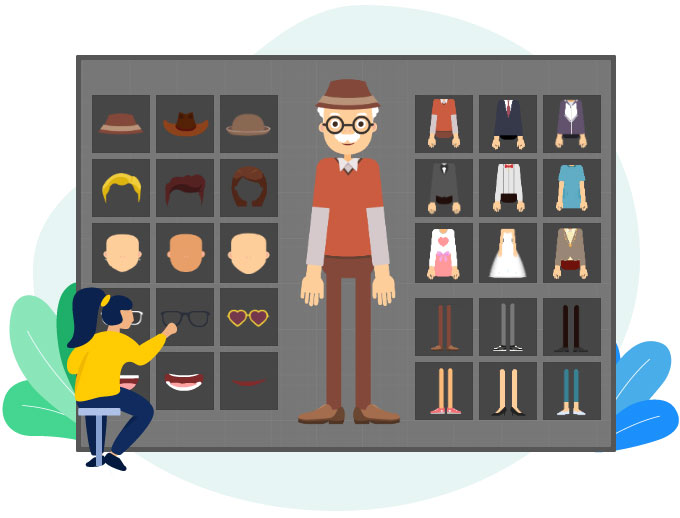 The software for character animation helps enterprises to improve their brand identity through animated video content.
Mango Animate has rolled out software for character animation for use in video character animation. As businesses look for more innovative ways to enhance their brand identity, character animation proves to be one of the most powerful ways to make people associate with products and brands. The character animation software helps to create animation-based videos with particular traits and take their audiences on an immersive viewing adventure without the complexity of filming.
Using Mango Animate's software for character animation empowers users to create videos with impressive storylines with characters that complement one another to the end. They can make the characters tap into people's emotions as they persuade them to react to the message. The flexibility of the character animation software is enormous. While designing their projects, users can simplify their content as they want and customize videos to meet their objectives.
"Our software for character animation helps to effectively tell a story that connects perfectly with the target audience," explains Winston Zhang, CEO of Mango Animate. "It provides a solution for users to break things down through animation and help viewers to relate with the message, product, or brand. For those looking to provide upscale user experiences, then this software is for you."
The software for character animation is quite versatile, and it gives users the ability to tailor their character animation based videos for different audiences. They have total creative control to ensure every message is unique to projected viewers. It is easy for enterprises to target buyers with unique content. Making adjustments, choosing characters, and other accessories at Mango Animate is an easy task. The best part is that they have all the tools they need at hand, from pre-built cartoon character templates to other compelling assets.
With Mango Animate's software for character animation, it is easy to import both audio and video files into projects. In this way, users can create a sequence between character movements and the rest of the storyboard. A simple voice track allows characters to be more lively and fun to watch, and this is what viewers need to connect with the messages being relayed.
For more information, please visit Mango Animate.
About Mango Animate
Mango Animate is a household name when it comes to animation software. The company continues to unveil feature-packed software products that help to design outcome-based video animations that appeal to all types of audiences.
Media Contact
Company Name: Mango Animate Software Co., Ltd.
Contact Person: Paul
Email: Send Email
Phone: +86 020-61972665
Address:Room 1003, 10/F, Tower 1, Lippo Centre, 89 Queensway, Admiralty
City: Hong Kong
Country: HongKong
Website: https://mangoanimate.com/