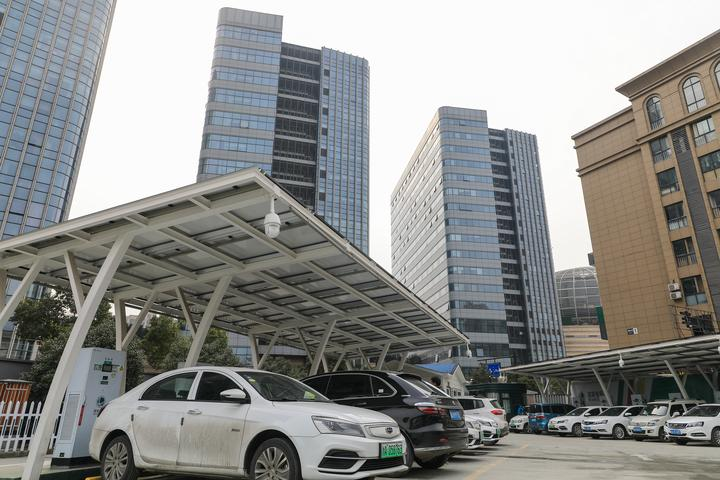 Many netizens voiced their expectations for Hangzhou in 2021 and proposed their suggestions on boosting high-quality growth in the city during this year's two sessions.
A majority of suggestions were collected, handed over, and discussed by delegates to the sessions.
Here's some of the feedback:
Question: "I hope that highway tolls for traveling across urban Hangzhou and Fuyang district would be cancelled," said a netizen named Little Fatty, adding that it is no small expenditure for people who need to travel across Fuyang and downtown Hangzhou by highway on a daily basis.
Answer: Fuyang is trying to come up with a solution to the problem. Moving forward, Fuyang district may offer subsidies to certain groups of people to help them cover the highway tolls, said Tang Ruihua, director of the Fuyang transportation authorities.
Q: As more and more residents choose to settle on Dongzhou Island in Fuyang, I hope that an expressway will be built to better connect the island with downtown Hangzhou, said a netizen named Li Wentao.
A: "I've also been long concerned with this problem. I've submitted such a proposal to this year's two sessions," said Chen Lijun, a delegate.
Q: "I chose to return to my hometown to start up a business after graduating college, and I hope more graduate college students will join me to help make rural areas more prosperous," read a post by a netizen named Can Da.
A: "I submitted a proposal to improve the business climate in rural areas to attract more skilled workers to work there," said Lu Weiqiang, a delegate.
Q: "I am a mother. I hope that every child would be inoculated with the influenza vaccine in a timely manner," said a netizen named Coco, adding that many families now have to wait for a long time to get their children vaccinated.
A: "I've already submitted your suggestions to the two sessions. I suggest all students from middle and primary schools be inoculated with the influenza vaccine for free," said Ying Qiang, a delegate.
Q: "I am an owner of a new energy vehicle. I hope that Hangzhou will build more battery-changing stations that are able to change the batteries of new energy vehicles," said a netizen named Wu Lin.
A: "I've submitted your suggestion to the two sessions. I proposed that the Hangzhou should plan the layout of charging stations and explore more patterns in which traditional petrol stations will be upgraded to meet the demands of owners of new energy vehicles," said Guo Qingye, a delegate.
Q: "I am a teacher with 30 years of experience. I'm glad to be able to take bus for free, but the identity verification procedure is troublesome. It is possible that simplify the verification procedures?" said a netizen named Chen Renlin.
A: "We've already noticed that problem. We are making efforts to simplify the procedures. In the future, digital technology will be utilized to facilitate the verification process," said a response from the Hangzhou education authorities.
Media Contact
Company Name: The Information Office of Hangzhou Municipal Government
Contact Person: Cai Jingwen
Email: Send Email
Phone: 0510-68559077
Country: China
Website: http://www.ehangzhou.gov.cn/