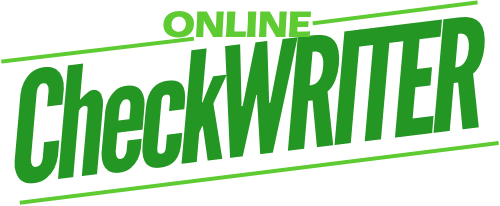 Online Check Writer, an on-demand money movement platform that converts paper checks to instant digital checks and ACH to Real-Time Payment (RTP) has now announced its selection to be featured in Amazon's AWS Activate Program. As an AWS (Amazon Web Service) Activate provider, affiliate start-ups building on the Amazon platform can make avail of discounted use of OCW's services.
Amazon's Activate program helps start-ups earn AWS credits, offers tutorials and provides technical resources for them to develop and grow their business exponentially. The Amazon Activate console features 69 verified and approved AWS partners like Online Check Writer from where start-ups can choose to access exclusive discounts, free trials, information, mentoring and facilities. Start-ups in the USA and EMEA are eligible to join Activate by logging on to the Amazon platform.
Online Check Writer's inclusion in the Amazon Activate console puts it on par with all major 69 AWS providers crucial to the growth and scaling of start-ups on the Activate program. The company offers several operational advantages and services such as helping start-ups streamline payment systems with digital conversion of checks, detecting fraudulent checks, and supporting multi-bank & multi checks and accepting payments by phone, email, fax or more. More importantly, with digital checks, start-ups stand to save a lot by using blank check paper vs stocking pre-printed checks.
Online Check Writer's services also include printing deposit slips of any bank, automated reconciliation of cleared and uncleared checks, and prevent forged/unauthorized checks automatically. Several companies are already benefiting from Online Check Writer services which have passed rigorous security infrastructure checks to integrate with QuickBooks Online and 22,000+ mainstream banks. The company meets the high standards of QuickBooks, the World's #1 accounting financial software and is now publishing its apps in the QuickBooks Apps store.
Online Check Writer was founded by Sabeer Nelli, a former pilot and serial entrepreneur with 15 years of business experience in diverse industries, from oil and gas to retail and real estate. He is also the founder of Tyler Petroleum, a Texas-based corporation that is one of the Inc. 5000 fastest-growing private companies in America. Sabeer Nelli set up Online Check Writer with a mission to create a better check management experience for consumers. Online Check Writer is financed by the Bank of America.
Media Contact
Company Name: Online Check Writer
Contact Person: Sabeer Nelli
Email: Send Email
Phone: 408 372 7707
Address:111 North Market St
City: San Jose
State: CA 95113
Country: United States
Website: https://onlinecheckwriter.com/