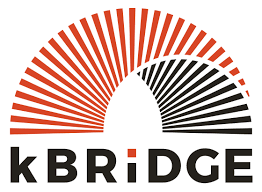 Scott Heide, CEO and founder of Engineering Intent talked about automating the costly RFQ process in the recent issue of Robotics & Automation News. Read the article here.
According to Heide, "Modifying RFQs becomes quite simple with automation. And it allows prospect inputs, resulting in a fully engineered, accurately costed, graphically communicative quote. Reducing quote overhead while speeding quote delivery is vital in the custom manufacturing space. Automatically providing tailored quotes results in more proposals, delivered more rapidly. By the law of averages, this means more revenue."
Engineers are highly paid professionals who suffer when performing repetitive functions such as back-and-forth massaging and frequent manual design adjustments. Only with a good marriage of engineering and sales automation can ETO (Engineer to Order) manufacturers provide rapid responses and compelling quotes to customers; quotes include custom documents, 2D drawings, 3D models, renderings, and more.
ETO automation success starts with clear communication of a customer's requirements. Proposed solutions must meet those requirements. Automating engineering and design steps means simplified management of modifications and nuances to documents.
Most importantly, ETO manufacturers who automate are able to eliminate sales engineering backlogs. The next RFQ can be addressed days (even weeks) sooner since time-consuming manual methods no longer hamper sales automation.
Robotics & Automation News, established in 2015, is one of the most widely read industrial publications globally.
About Engineering Intent and its ETO Automation Solution, kBridge:
Engineering Intent is the world's leading provider of enterprise engineering automation tools that help engineer-to-order (ETO) manufacturers with complex product configuration solutions. The company's motto is "Automate the To Order in Engineer To Order." Founded by Scott Heide, the company's flagship solution is Knowledge Bridge (kBridge) cloud-based software as a service. kBridge uniquely captures engineering, configuration, geometry, user interface, and business rules. It is designed to enable visual configuration, handle EPQ (engineer-price-quote) needs, and deliver engineering automation. Organizations using kBridge consistently experience increased win rates, increased product and sales scalability, faster time to quote, improved quality, and lower costs compared to companies which rely on manual methods. Heide shared, "The technology is proving to be increasingly attractive to a broad range of ETO manufacturers from massive multinationals to small and mid-size enterprises."
Connect on LinkedIn.
Media Contact
Company Name: Engineering Intent Corporation
Contact Person: Dave Gayman
Email: Send Email
Phone: (508) 820-1179
Address:8 Cherry St.
City: Framingham
State: MA
Country: United States
Website: www.EngineeringIntent.com