Portugal-based award-winning real estate agency, Ideal Homes International, announces the launch of IHTV, a TV program designed to keep foreign investors abreast of the latest market developments
Ideal Homes International is staying true to their goal of providing the best possible experience to real estate investors and other stakeholders in the value chain with the recent launch of IdealHomes TV, IHTV. The real estate TV program was created to avail as many people as possible, especially foreign investors worldwide, with the latest information in the Portugal real estate market to facilitate their decision-making process.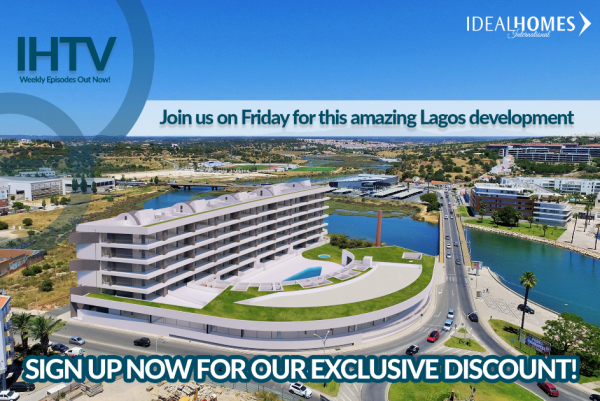 "IHTV was created in order to provide foreign investors from all around the world the relevant information needed to make an informed decision when buying a property in Portugal!" said Chris White, the CEO and Founder of Ideal Homes International.
Portugal's housing market has remained strong over the years, leading to interest from real estate investors across the globe. With a report published by Banco de Portugal projecting the Portuguese economy to grow by 3.9% in 2021 and by another 4.5% in 2022, the property market is expected to profit significantly from the economic growth.
However, interested individuals in the USA and the UK, as well as other parts of the world who wish to buy, invest, retire, or relocate to Portugal, need adequate information to take the right steps, especially since the country seems to be encouraging foreigners to buy properties. Consequently, Ideal Homes International is championing the cause to help investors make their decision.
The real estate agency currently offers a wide range of services, including rental and property management, mortgages, viewing trips, Golden Visa Portugal, Golden Visa Spain, and the recently launched Ideal Homes International Television to bring amazing exclusive opportunities to clients.
For more information about the newly launched IHTV and other innovative solutions from Ideal Homes International, please visit – https://www.idealhomesinternational.com/ihtv. Ideal Homes International can also be found across several social media platforms, including Facebook and YouTube.
About Ideal Homes International
Ideal Homes International is a multi-award winning real estate agency. Headquartered in Portugal, the company has offices in the Algarve and Spain. Led by Chris White, the founder and CEO of the company, Ideal Homes has been able to build a reputation for delivering best in class services to savvy buyers and expert investors who want to buy holiday homes, permanent residences, and investment properties around the world.
Media Contact
Company Name: Ideal Homes International
Contact Person: Chris White, CEO
Email: Send Email
Phone: 00351 289 513 434
Country: Portugal
Website: https://www.idealhomesinternational.com/IHTV