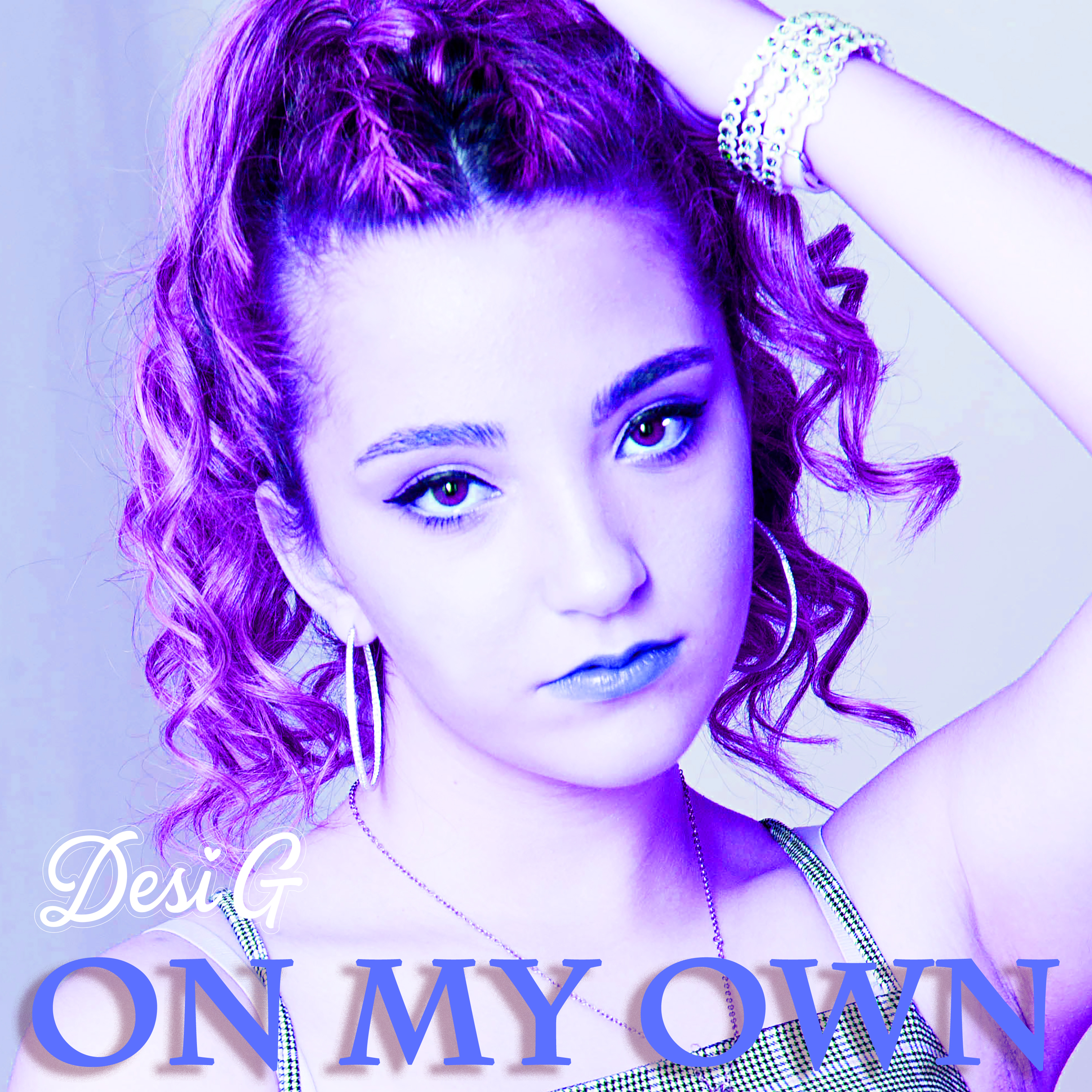 Beverly Hills, CA – Songster Records is pleased to announce that Desi- G's first-ever album, "On My Own" is due to hit the soundwaves on the 14th of February.
Despite being only 12 years old, Desi G has gathered a sizeable amount of supporters with 360 thousand followers on Instagram. The 12-year-old pop star was born and raised in Canada where she started singing at the age of 6 in her church choir. At that age, she performed at amateur stages and at local school events. By eight years, she was cast in plays where she performed various famous songs including an Elf, Saleswoman, A New Yorker, and many more. According to her mother, Gkioulis has been singing since she was able to speak. She has been involved in school plays and was cast in several semi-professional plays through the Delta Youth Theatre.
Desi G went viral when a video of her performing caught the eye of random strangers on the internet. She has since amassed a huge fan base on Instagram, Facebook, YouTube, and Tik Tok. On how social media helps her music, Desi G says, 'It lets me connect with a larger number of followers and connect at a level that is beyond a face to face. I have the biggest audience on social media and have greater exposure with audiences I may have not reached in other ways. It's cool because I also get to interact with other musicians and singers and collaborate which is also a lot of fun.'
Desi G likes to talk about music but also raises her voice for issues such as social injustice and racial discrimination. She plans to use her music and words to connect people all over the world! According to Desi, "My music is a vehicle that allows every emotion to freely engage with the music and with those that listen and embrace my music. The biggest motivation behind my music is connection. That is connection with music, myself and with others." She was also quick to give credit to her fans who encourage her to perform better.
The highlight of Desi G's career so far is having the privilege to work with top musicians and actors despite her early age. As a way of giving back to the community, Desi G partnered with Alexis Corry, Rose Darish and Kiara Dokaj last year on a single to raise money to help provide lifesaving resources to frontline workers in Canada. A portion of the proceeds from the single, 'Canadian Girl Power – We Are The World' which was released on Dec 13, was pledged to CanadaHelps COVID-19 Healthcare & Hospital Fund.
For more information, visit https://desigmusic.com/.
Media Contact
Company Name: Music Giant Public Relations
Contact Person: Anna Kinsey
Email: Send Email
City: Beverly Hills
State: CA
Country: United States
Website: https://desigmusic.com/