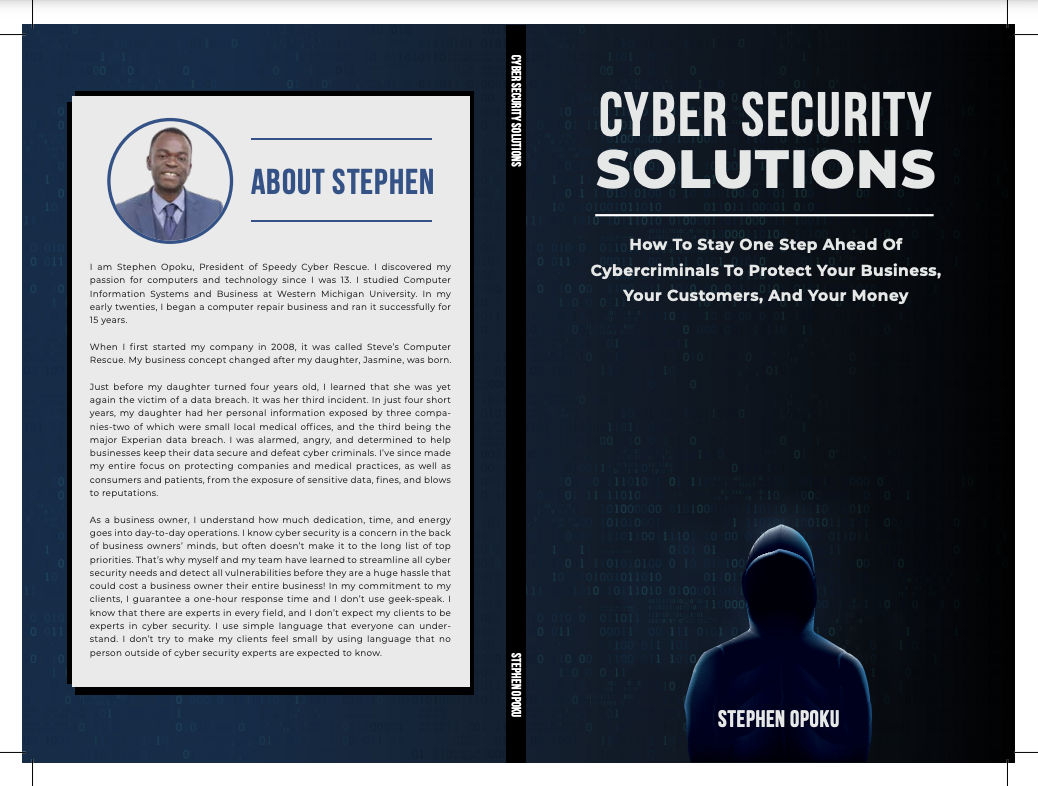 Portage, MI – Thanks to Stephen Opoku's new book titled 'Cyber Security Solutions', online business owners can now protect themselves from losing their money or data to cybercrime. The book is an exposé on how to stay one step ahead of cybercriminals to protect your business, customers, and money. Over the years, there has been an increase in cybercrime.
Opoku's book shares information on how businesses are at risk of losing sales from malware attacks. It goes further to explain why every business is a major target for cyber-attacks. Evidence has shown that a single data breach could result in a mountain of costs and weeks of wasted time. Opoku, however, includes in his book how a business owner can stop being their business's weakest link and prevent an attack. He has also shared the major risks that are involved in the new 'work from home' business culture and the steps to ensure that this does not compromise any company's network.

According to Stephen Opoku, "At any moment, your business could go from thriving to barely surviving! That's because cybercriminals today stop at nothing to target businesses just like yours. Even if you THINK your network and private data are safe, hackers are plotting their next malware attack that could cost you massive time, considerable money, and even your best clients." He outlines the top ways cybercriminals can hack your network and how cloud computing can ensure your network security.

As a business owner who understands how much goes into daily operations and how attacks can crumble a business, Stephen has learned to curtail cyberattacks. Stephen boasts of a team that can streamline all cybersecurity needs. They also detect vulnerabilities before they become overwhelming. In his commitment to clients, he offers a one-hour response time without geek-speak.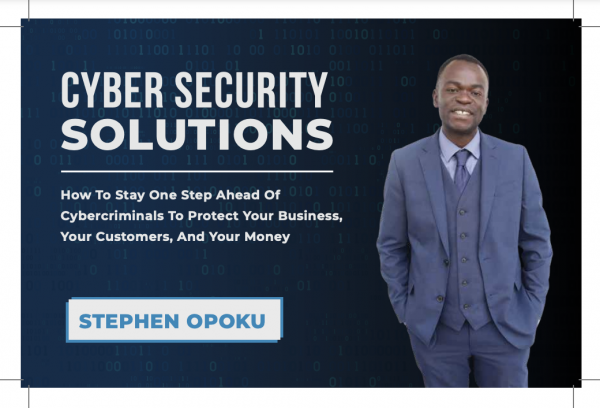 About the Author
Stephen Opoku is the President of Speedy Cyber Rescue. He discovered his passion for computers and technology when he was 13. He studied Computer Information Systems and Business at Western Michigan University. He went on to start a computer repair business in his early twenties which ran successfully for 15 years. His business concept changed from Steve's Computer Rescue after his 4-year-old daughter, Jasmine, became a data breach victim for the third time. In four years, his daughter's personal information had been exposed by three companies- two of which were small local medical offices, and the third being the major Experian data breach. Alarmed, angry, and determined to help businesses keep their data secure and defeat cybercriminals, he has since made it his focus to protect companies and client from data exposure.
Media Contact
Company Name: Speedy Cyber Rescue, LLC
Contact Person: Steve Opoku
Email: Send Email
Address:576 Romence Rd #123
City: Portage
State: MI 49024
Country: United States
Website: https://www.scrmichigan.com/