From Zhejiang to Macao, another "air corridor" has been added. Macao airlines announced that it would open a new route between Yiwu and Macao on January 19, with three flights a week. Under the epidemic, safety measures for travel to Macao have been upgraded. According to the current entry-exit regulations and measures, passengers can board the flight by presenting a valid negative certificate of COVID-19 nucleic acid test within seven days when checking in. There is no isolation when it is a round trip.
As early as September 23, the entry-exit administration has resumed processing the travel endorsements for mainland residents to go to Macao. (Currently, it takes about a week to apply for the Hong Kong-Macao Pass at the immigration window).
With the "unblocking" of Macao tourism, Hangzhou, Ningbo, and Wenzhou in Zhejiang Province have resumed direct flights to Macao around the 2020 National Day Golden Week. The Yiwu route to and from Macao will depart from Yiwu at 18:30 every Tuesday, Thursday, and Sunday. The plane will arrive in Macao at 20:35.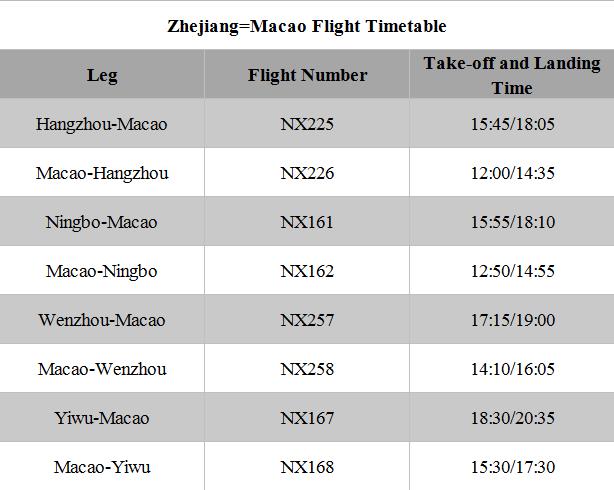 According to Macao Airlines Zhejiang District, the preferential policies for air tickets between Zhejiang and Macao are still in progress. With online travel platforms such as Ctrip and Feizhu, Macao airlines have launched the preferential policy of "buy one and get one free" for air tickets. At the same time, the airlines will provide ground transportation subsidies for passengers departing from Hangzhou, Ningbo, Wenzhou, and Yiwu to the surrounding areas of Macao that Link to Yiwu.
As of January 11, Macao had no local case report (including asymptomatic infection) for 288 consecutive days and no imported case report for 199 consecutive days.
Media Contact
Company Name: Mysourcify.com
Contact Person: ALICE
Email: Send Email
Country: China
Website: https://mysourcify.com/