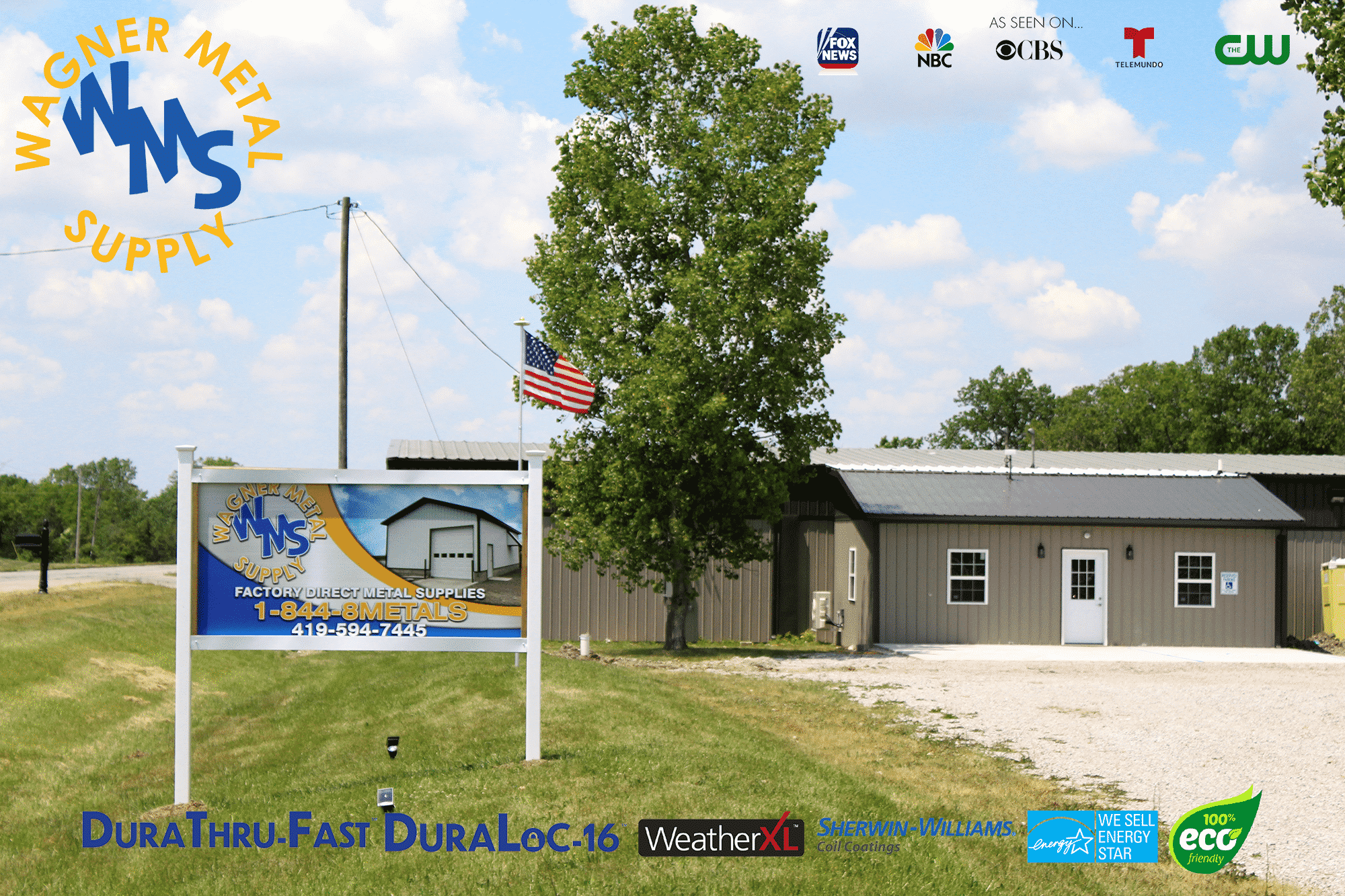 "The #1 Pole Barn Kit Distributor in Northwest Ohio, Wagner Metal Supply is Located 18743 County Rd 424, Defiance, OH 43512."
The COVID-19 virus has impacted the world in ways no one ever thought possible. Millions of Americans have been personally attacked by this sickness. Essential employees are working tirelessly to ensure the safety of the community. The economy of our nation is in danger. Businesses have been mandated to close or minimize capacity to do their part in slowing the spread. Unforeseeable challenges are arising one after the other, forcing Americans to adapt to the new normal.
Local Business Integrates Modern Technology
Shoppers are switching to online shopping because businesses are integrating modern technology on their websites to follow CDC guidelines. Americans are social distancing, obeying mask mandates, sanitizing, and consistently washing hands to do their part in society. These practices are crucial to maintain the safety of ourselves and others around us. Although Americans are free to go out and about in about in society – it's not a necessity to do so! Wagner Metal Supply has integrated modern technology to practice safe business operations regarding COVID-19. This modern technology allows customers to get the product they need without leaving the comfort of their own home. Wagner Metal Supply understands the heartache this widespread virus has done to the community. This successful metal manufacturing company chose to incorporate this technology to put your mind and health at ease.
Video Link: https://wagnermetalsupply.com/wp-content/uploads/2021/01/AHSHD1W4F486S3U9.mp4
Wagner Metal Supply Design Software
Wagner Metal Supply is the leading pole barn kit manufacturer located in Defiance Ohio. Before COVID-19, in-person consultations with a pole barn expert were the typical approach to designing the customer's unique pole barn. The staff at Wagner Metal Supply understood the severity of the virus and wanted to provide customers with an alternative method to design and order their products. Much of the community has adapted to primarily online shopping, and Wagner Metal Supply is no exception! Wagner Metal Supply has incorporated the 3D Design Tool for customers to create their dream pole barn from a virtual platform. For clients who desire to order metal roofing panels and other roofing supplies, contractors can do so through the contractor portal utilizing the EVO Trim software. Designing and ordering metal construction supplies has never been this convenient for customers before! The design software is user-friendly and accessible to all customers browsing the Wagner Metal Supply website.
Wagner Metal Supply Remote Sessions
COVID-19 has prompted many businesses to incorporate a virtual experience for customers to practice safe business operations. Some businesses were forced to close their physical shops in order to operate under safe conditions. Virtual shopping opportunities have allowed local companies to keep their business afloat during these trying times by creating an online platform. These virtual practices have contributed to flattening the curve – keeping customers and employees in better health environments. While the virtual shopping experience is an incredible resource available to customers – it creates disadvantages for some.
Shopping virtually has been a learning curve for many Americans across the country. Wagner Metal Supply has taken it into their own hands to ensure their customers are taken care of. For those uncomfortable with utilizing the exclusive 3D Design Tool or the Evo Trim software, Wagner Metal Supply customers are invited to schedule remote sessions with a metal manufacturing expert. In the remote session, the customer will be speaking with a real Wagner Metal Supply representative. Remote consultations allow customers to design and order pole barns and metal roofing supplies from the comfort of their own homes with one-on-one assistance from a professional. Wagner Metal Supply is proud to cater to the needs of each of their customers – tech-savvy or not. Are you interested in ordering a pole barn kit? Wagner Metal Supply is now available to schedule virtual consultations with customers to fulfill their metal supply needs.
Media Contact
Company Name: Wagner Metal Supply
Contact Person: Carlos A Pinto Muriel
Email: Send Email
Phone: 7652479936
Address:18743 County Rd 424
City: Defiance
State: Ohio
Country: United States
Website: https://wagnermetalsupply.com/